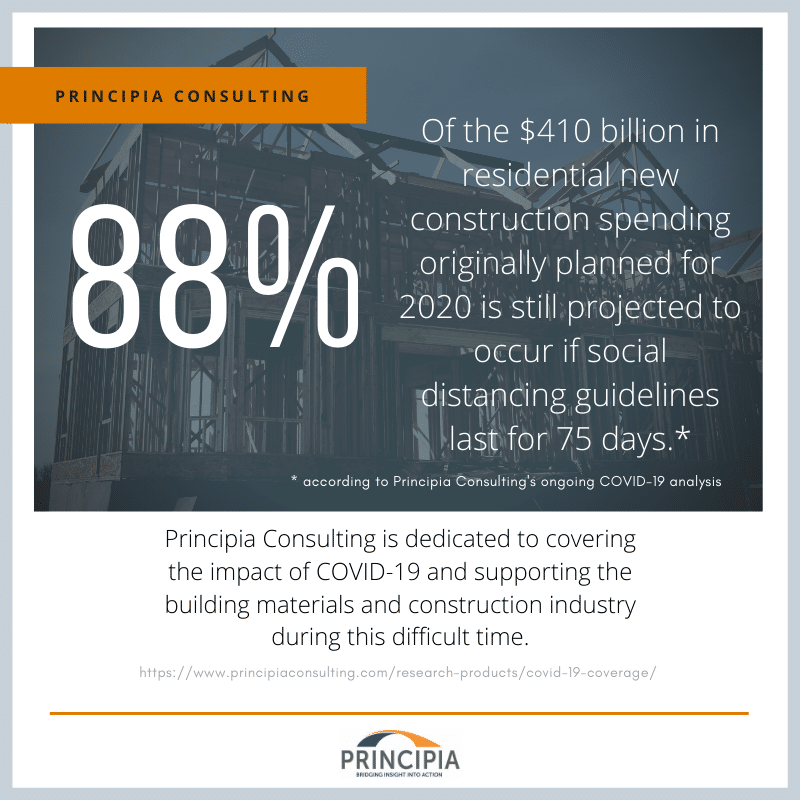 88% of the $410 billion in residential new construction spending originally planned for 2020 is still projected to occur if social distancing guidelines last for 75 days according to Principia Consulting's ongoing COVID-19 analysis.
Principia Consulting is dedicated to covering the impact of COVID-19 and supporting the building materials and construction industry during this difficult time.
We have initiated COVID-19 coverage to track and calibrate the impact of the coronavirus on the residential building construction industry and selected building product categories. This coverage is combined with our macroeconomic data to provide an integrated view of market dynamics impacted by COVID-19.
Learn more about Principia's ongoing COVID-19 analysis and coverage HERE.