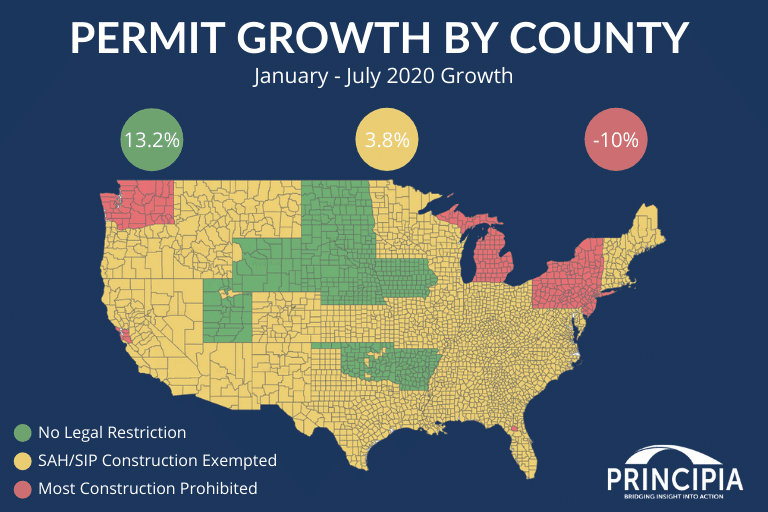 Despite the COVID-19 crisis and related shutdowns, U.S. housing permits through July 2020 grew 2.4% year-over-year. However, there were significant differences based on the type of restrictions put in place by municipal governments. States and counties that implemented Stay-At-Home (SAH) or Shelter-In-Place (SIP) ordinances that did not exempt construction saw an average decline of 10% compared to the same timeframe in 2019, whereas those that implemented SAH/SIP orders and did exempt construction saw an average growth of 3.8%. Although they represent a small share of overall construction activity, counties in which there was no shutdown order of any sort saw a significant increase in permits of over 13%.
Some caution is warranted as severity of SAH/SIP orders correlate with severity of the first wave of COVID-19 cases, but the data suggests that the most restrictive forms of shutdowns did have a significant negative impact on new construction activity.
Principia monitors macroeconomic data and the impact of COVID-19 on the building materials and construction industry; we will provide an analysis of macroeconomic indicators for the full 2020 year in early 2021.
Contact us today to learn more.