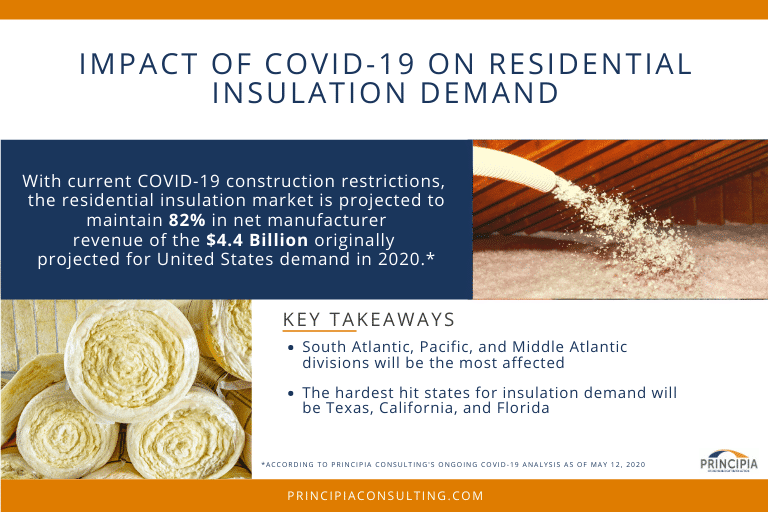 Residential insulation demand is projected to maintain 82% in net manufacturer revenue of the $4.4 Billion originally projected for the United States demand in 2020.
Key Principia COVID-19 Coverage Analysis Takeaways:
South Atlantic, Pacific, and Middle Atlantic divisions will be the most affected
Hardest hit states for insulation demand will be Texas, California, and Florida
What's Next for the Insulation Market:
What does the recovery ramp look like for insulation demand?
What are the scenarios for 2020 demand recovery?
How will multifamily vs. single family recover?
What recovery rates exist for new construction vs. repair and remodel?
Principia has the base case for insulation demand recovery and the U, L, and V shaped scenarios. Contact Principia to get a demo of the analysis.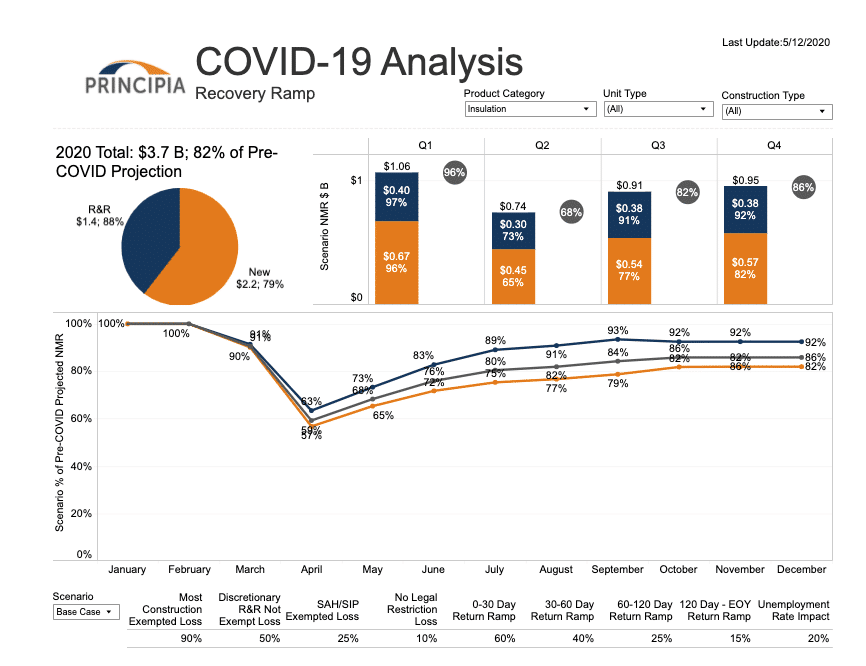 Principia has the COVID-19 analysis that provides the answers to these questions. Our COVID-19 and Macroeconomic Data is available through a monthly subscription of $2,500. This subscription provides immediate access to semi-weekly updated data to provide you with the latest developments impacting the residential building materials and construction industry.
Please reach out to our team to request a demo of our COVID-19 coverage.