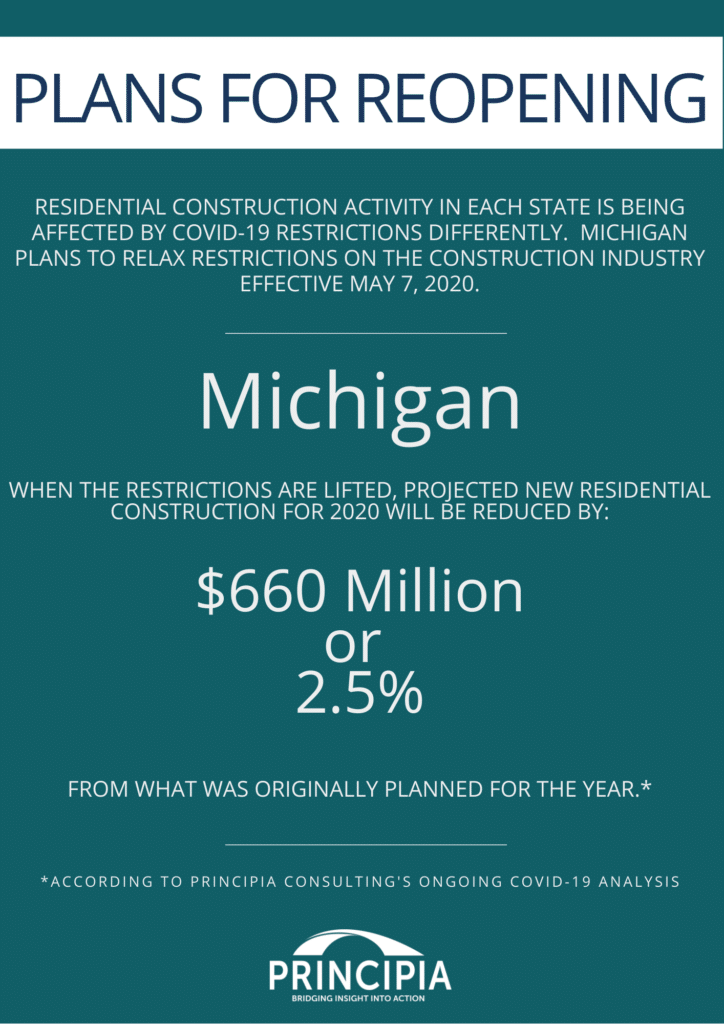 Residential construction activity in each state is being affected by COVID-19 restrictions differently. Michigan plans to relax restrictions on the construction industry effective May 7, 2020.
When the restrictions are lifted, projected new residential construction for 2020 will be reduced by $660 Million or 2.5% from what was originally planned for the year.
Click Here to learn more about Principia's ongoing COVID-19 analysis.