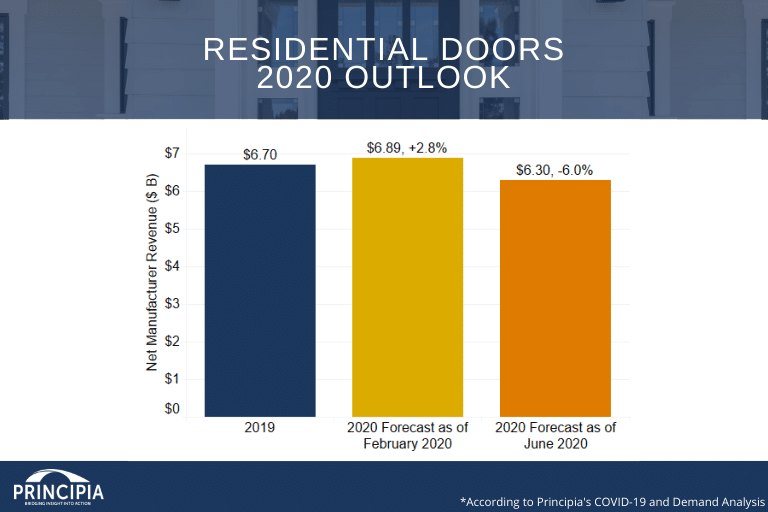 Residential doors demand was approximately $6.7 billion in 2019. According to Principia's recently updated demand and forecast, doors demand in 2020 is forecast to be approximately $6.3 billion in 2020—a 6% decline from 2019 demand due to the impact of COVID-19. Prior to the pandemic, doors demand was forecast to be approximately $6.9 billion in 2020.
COVID-19-related impacts on door demand include:
Doors demand in the single family market is expected to benefit since it isn't affected as much by the COVID-19-related disruptions in the multifamily sector
Entry doors and patio doors are more prominent in the R&R market and should experience some benefit from the home improvement surge in 2020
Interior doors demand has more exposure to new construction, which is a headwind for 2020.
More information about residential doors demand is available for purchase in three product offerings designed to meet your specific needs Product Demand Snapshot, DemandBuilder®, and BuilderSeries®.
Check out other residential doors demand insights here.