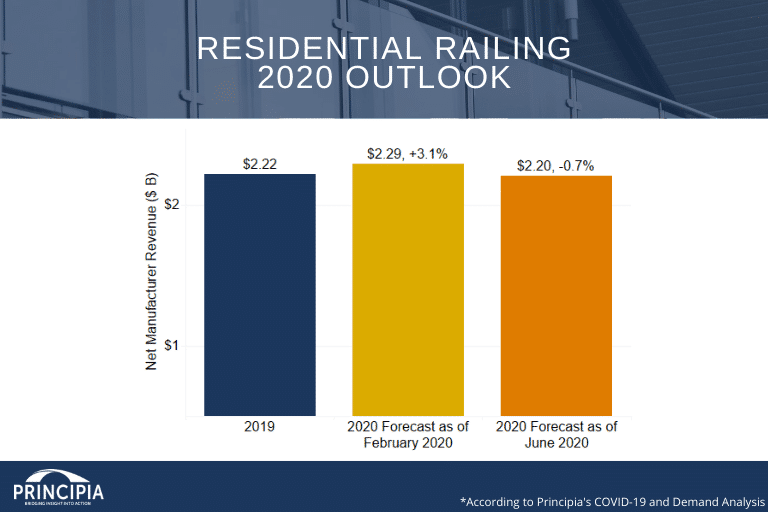 Residential railing demand was approximately $2.2 billion in 2019. According to Principia's recently updated demand and forecast, railing demand in 2020 is forecast decline slightly from 2019 demand due to the impact of COVID-19. Prior to the pandemic, railing demand was forecast to be $2.3 billion in 2020. COVID-19-related impacts on residential railing demand include:
Railing demand from repair and remodel (R&R) existing railings and new construction will grow faster than demand from R&R railing additions
Railing demand in areas that did not shut down or construction was exempted will grow faster than those where construction was halted
More information about railing demand is available for purchase in three product offerings designed to meet your specific needs Product Demand Snapshot, DemandBuilder®, and BuilderSeries®.
Check out other recent residential railing demand coverage here.