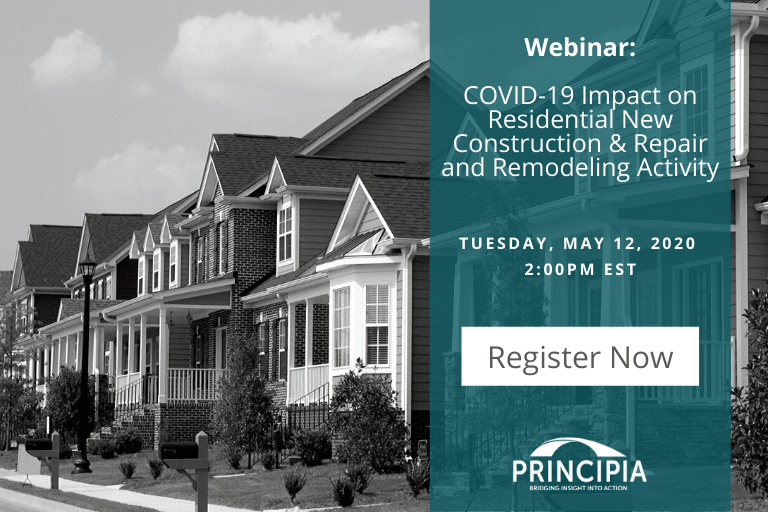 Overview:
Principia presents the third installment of its COVID-19 webinar series. Principia has been tracking the effect of the virus on the industry and updating the data twice weekly based on changes in Stay-at-Home/ Shelter-in-Place orders, exemptions for construction, seasonality, and other factors.
What You'll Learn:
Our upcoming webinar will provide updates on the level of projected building and construction activity in 2020 and the effect on building products demand and the supply chain.
Historical analysis of repair and remodeling (R&R) indicators and correlation with macroeconomic variables
Impact of COVID crisis on R&R spending under various scenarios
Impact of crisis on building product demand for new construction and R&R
The webinar will help manage through the current market environment and feature a 45 minute presentation with members of our leadership team, along with a 15 minute open Q&A.
Who Should Attend:
All industry participants can benefit from this timely webinar.
Product manufacturers
Distributors and dealers
Homebuilders
Developers
Contractors
Realty firms
Insurance companies
Financial firms
When:
Tuesday May 12, 2020
2:00pm Eastern