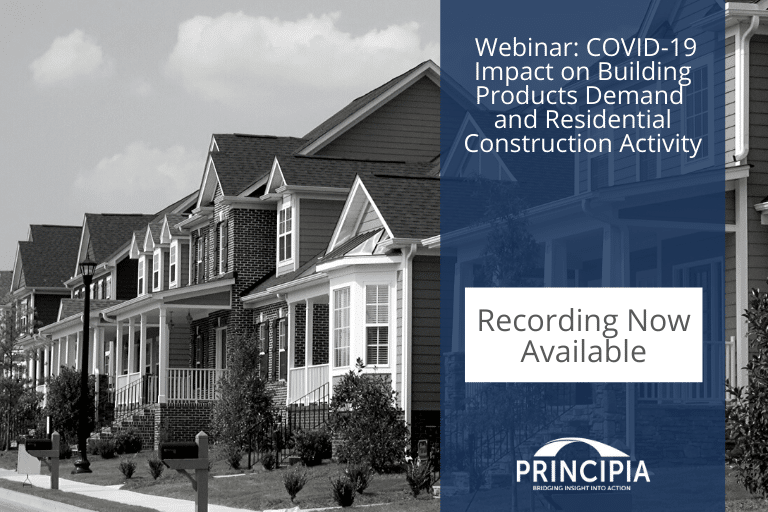 Since mid-March, Principia has tracked the effect of COVID-19 on building products demand and construction activity. Recently, Principia held a webinar providing data and analysis on the level of projected building and construction activity in 2020 and the effect on building products demand and the supply chain.
Key takeaways discussed during the webinar included:
Which areas of the country likely more or less affected by Stay at Home or Shelter in Place restrictions
Assess enforcement rate of ordinance restrictions on construction activity
Determine impact on demand for selected building products covered by Principia
For those unable to attend the webinar, a recording of the full discussion — including the Q&A session is available here . Principia will continue to share and update COVID-19 coverage.
Learn more about Principia's COVID-19 coverage here.