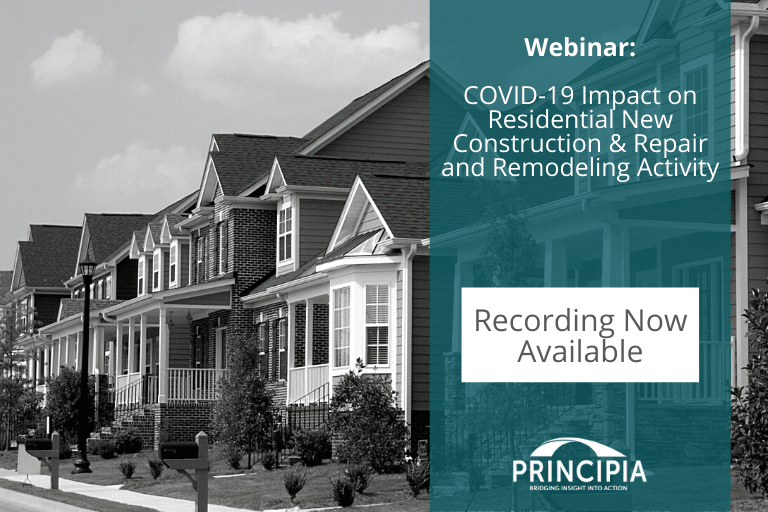 Principia has tracked the effect of COVID-19 on building products demand and construction activity since mid-March. Recently, Principia held a webinar about COVID-19's impact on the repair and remodeling and new construction activity.
Key takeaways discussed during the webinar included:
Historical analysis of repair and remodeling (R&R) indicators and correlation with macroeconomic variables
Impact of COVID crisis on R&R spending under various scenarios
Impact of crisis on building product demand for new construction and R&R
For those unable to attend the webinar, a recording of the full discussion — including the Q&A session is available here . Principia will continue to share and update COVID-19 coverage.
Learn more about Principia's COVID-19 coverage here.