The Census released data August 18th on new residential construction activity in July which showed a continuation of the resurgence seen beginning in May. Starts and permits each reached a seasonally adjusted rate of 1.5 Million. This is up ~10% versus July 2019 and nearly back to the pace seen immediately preceding the COVID-19 crisis as shown in Figure 1. There was a particularly large increase in multifamily which had been more severely affected during the decline in March-April of 2020.
Figure 1: Residential Starts and Permits, 2018-2020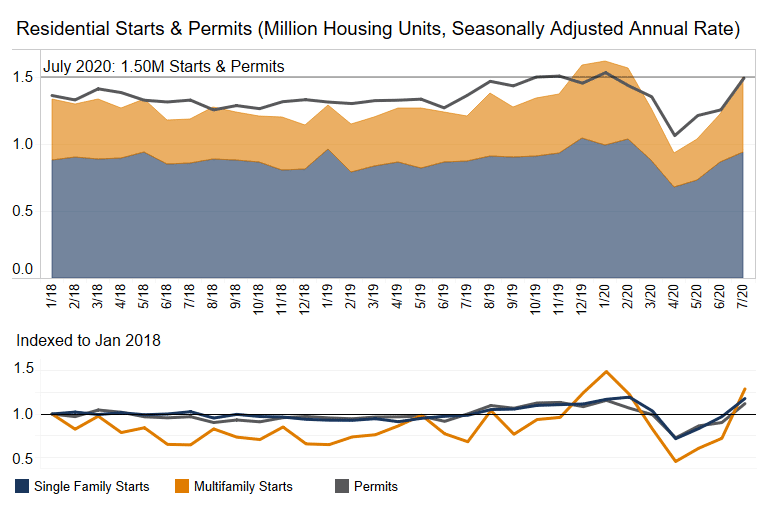 In terms of actual (not seasonally adjusted) numbers July 2020 was the best month for new construction since September 2006 as shown in Figure 2.
Figure 2: Residential Starts and Permits, 2005-2020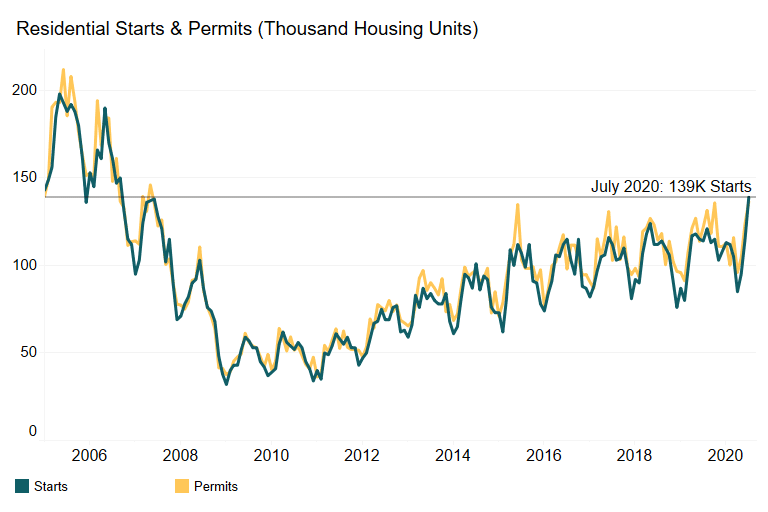 Through July, single family starts are up compared to 2019 and only 3% below 2018 as shown in Figure 3. In addition, There have been more multifamily starts through July in 2020 than in any other year since 1987. Although new construction may be moving to less dense areas, multifamily is continuing to be an important part of the mix.
Figure 3: Single Family and Multifamily Starts, 2000-2020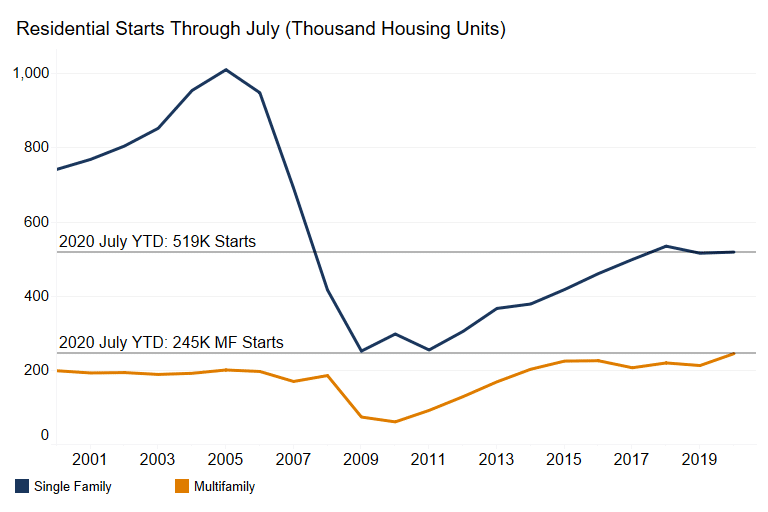 The Census also recently published advanced retail sales numbers. Although July 2020 was down compared to May and June 2020 it is still up compared to 2019 as shown in Figure 4. July saw a notable increase in pricing for building material retailers, with the PPI increasing more than 4% compared to June.
Figure 4: Retail Sales, Building Material & Garden Equipment Supplies, 2018-2020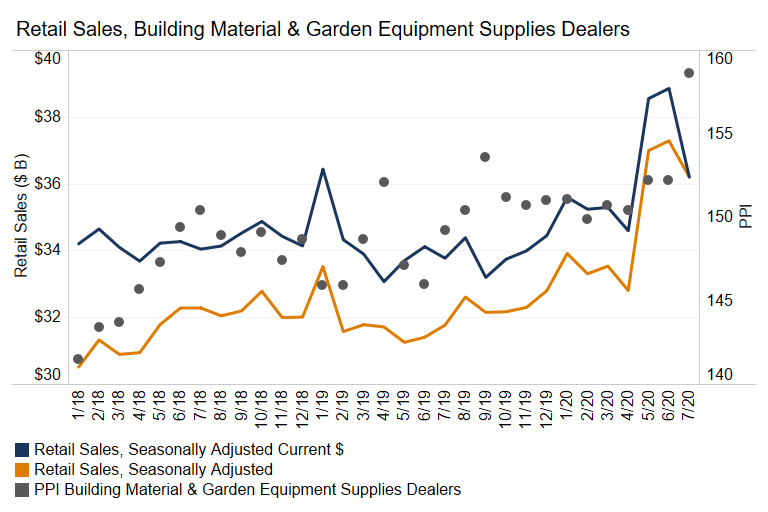 Principia's proprietary data collection methodologies and industry-specific modeling provide the foundation of our analysis, informed by extensive primary research and a wide range of secondary research including macroeconomic data. Contact us to learn more about how we help companies grow faster and more profitably by providing high quality data, analytics, and insights.