Supply Assessment
SupplyBuilder®
Principia's SupplyBuilder® offers an in-depth view of supplier market share and product distribution.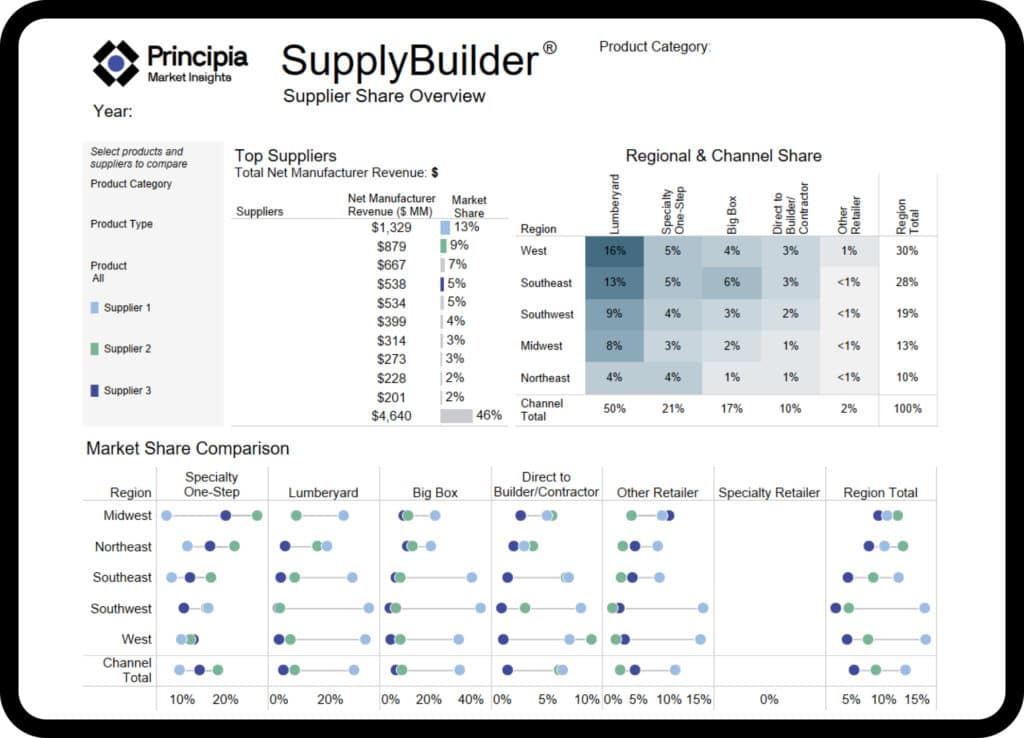 SupplyBuilder® — What's In It for You?
SupplyBuilder® puts the power in your hands with interactive dashboards and a summary brief. Leverage the data you need, filter out what you don't. It's that simple.
Downloadable Summary
Get a high-level summary from Principia's analysts and experts to better understand market developments in supply and distribution.
Interactive Dashboards
Customized views to answer your toughest market questions including a geographical breakdown by distribution type and location.
Customized Data Sets
Tailor supply-side data to you own sales footprint to provide a unique look of your served market.
Growth Opportunities
Identify new channel partners in current and underserved markets for competitive advantage.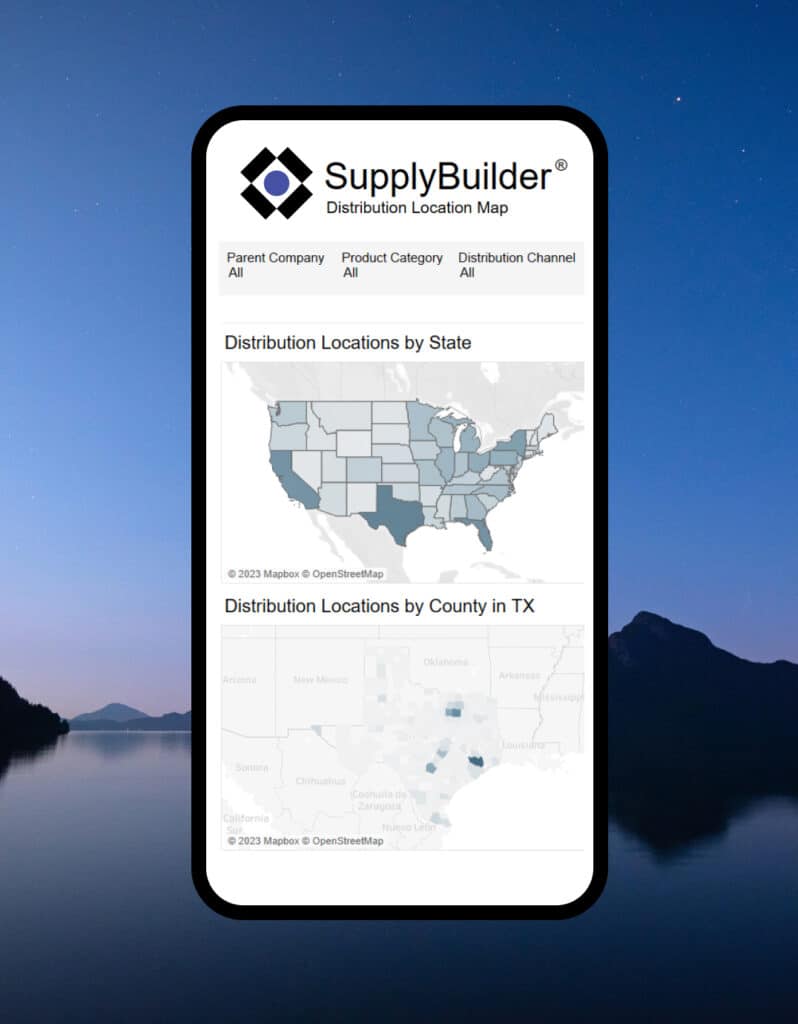 End-to-End Market Coverage for Building and Construction
SupplyBuilder® is the industry's go-to for residential market share data and we're proud to serve professionals like you. Don't see the market you're looking for? Reach out — we're always adding to our offerings.
SupplyBuilder® Market Segments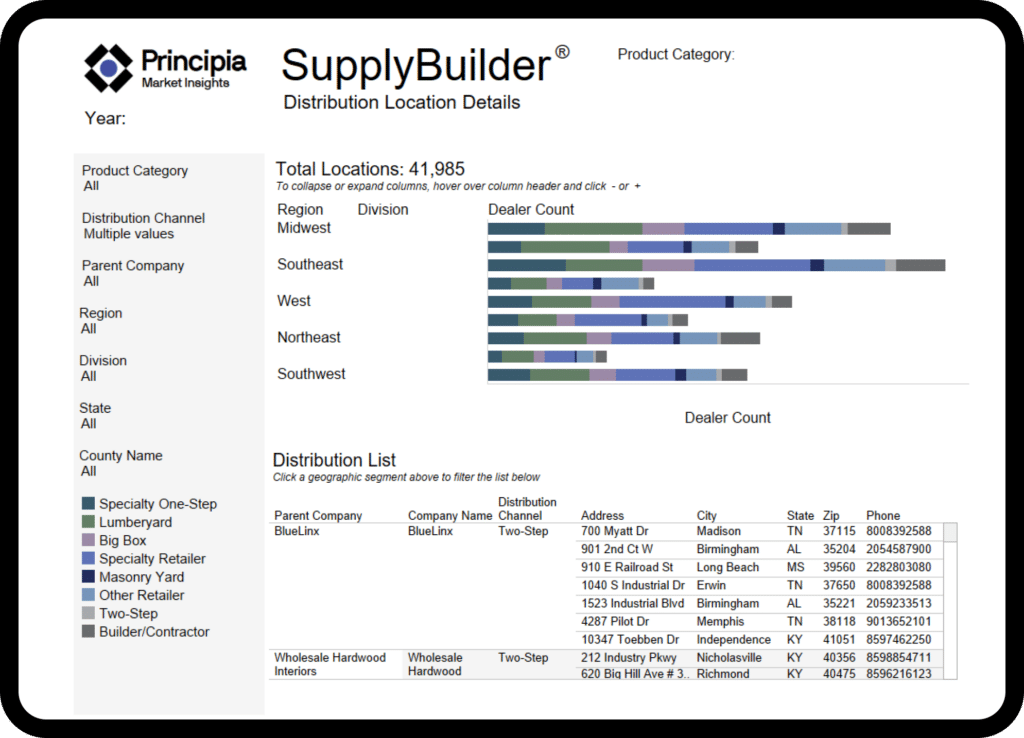 1.
Access SupplyBuilder dashboards with the help of Principia's onboarding team.
2.
Receive data-driven annual reporting with insights into product distribution and supplier share.
3.
Make informed business decisions backed by extensive market research throughout the entire value chain.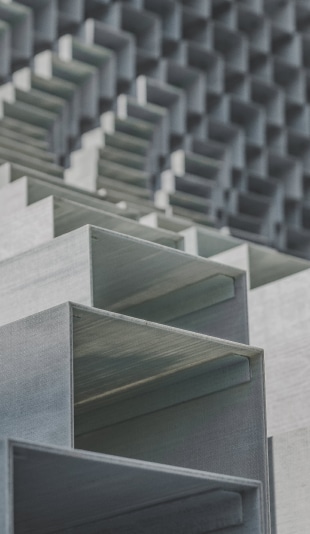 Request a SupplyBuilder® Demo
Take a spin in SupplyBuilder® to see if it's right for you. Fill out this short form, and our team will be in touch to set up an interactive demo.
Dig Deeper with Research & Consulting
Work directly with Principia's experts to access powerful data and reporting or work with our team to develop bespoke solutions based on the scope of your needs. It's simple: Share your goals with our team, get the research and guidance needed to reach them.