Standalone Reports on Product Demand
Demand Snapshots
Explore written summaries of comprehensive research around your market with Demand Snapshots. Each snapshot offers a current and forecast view of market demand for a single building product category.
The Industry Expert's View of Market Demand
Demand Snapshots — What's In It For You?
Market Overview
Take advantage of a high-level view of market demand in a PDF report.
Three-Year Forecast
See where the market is headed tomorrow for better decisions today.
Regional Research
Access high-level regional data to make informed decisions by location.
Market Conditions
Study market trends to better understand current condition and potential impact on future demand.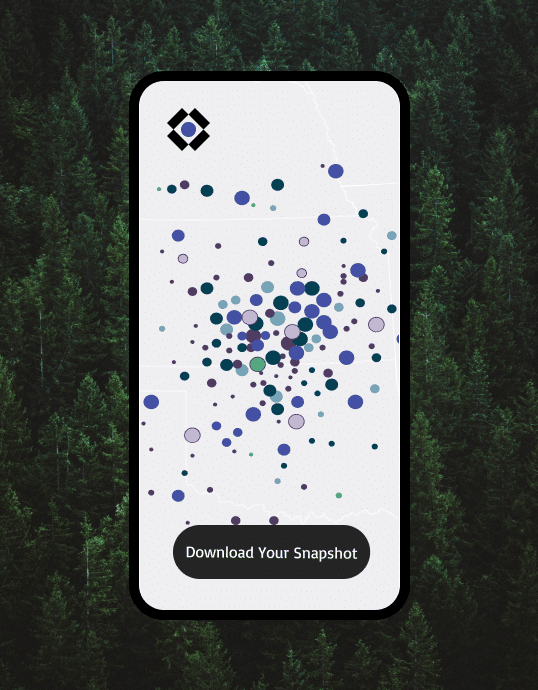 Market Insights to Meet Your Needs
Our Demand Snapshots are available in the following residential product categories. Not seeing the segment you need? Reach out; we can help.
Cabinets
Countertops
Decking
Doors
Exterior Trim
Flooring
HVAC
Interior Trim
Insulation
Lumber
Plumbing Fittings and Fixtures
Railing
Roofing
Siding
Wallboard
Windows
Flooring
HVAC
Insulation
Roofing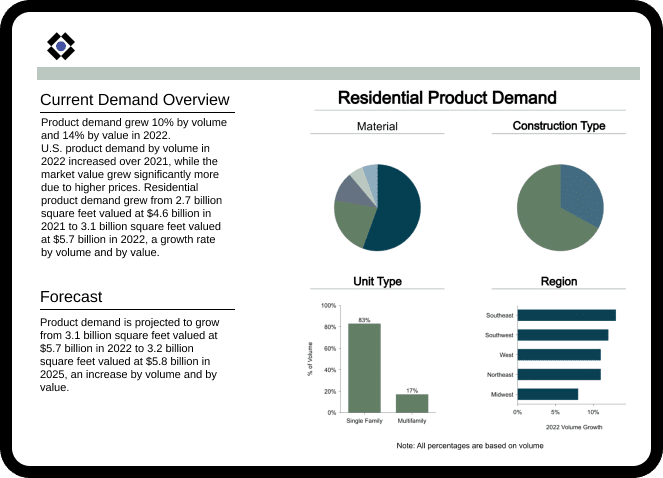 1.
Contact our sales team.
2.
Select the market segment where you need insights.
3.
Receive a detailed report in the form of a PDF.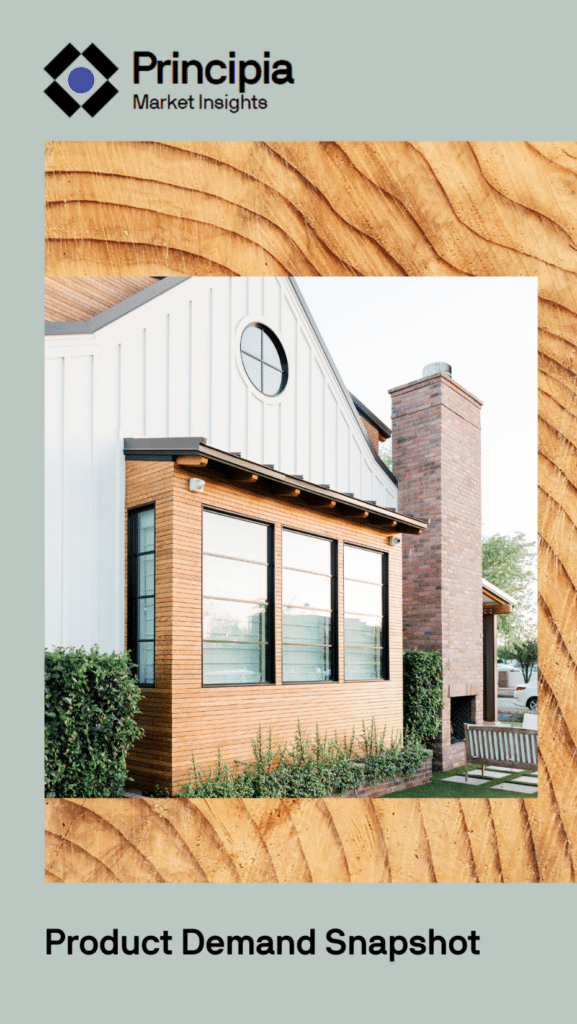 Get a Sample Snapshot
Want to better understand what is included in our demand snapshots? Fill out this short form and our team will be in touch.
Dig Deeper with Research & Consulting
Work directly with Principia's experts to access powerful data and reporting or get tailored solutions based on the scope of your business. It's simple: Share your goals with our team and get the research and guidance needed to reach them.