Contractor Satisfaction
Customer satisfaction is the pinnacle of success in the building and construction industry. Working toward contractor loyalty can increase your revenue and market share. Let us show you how.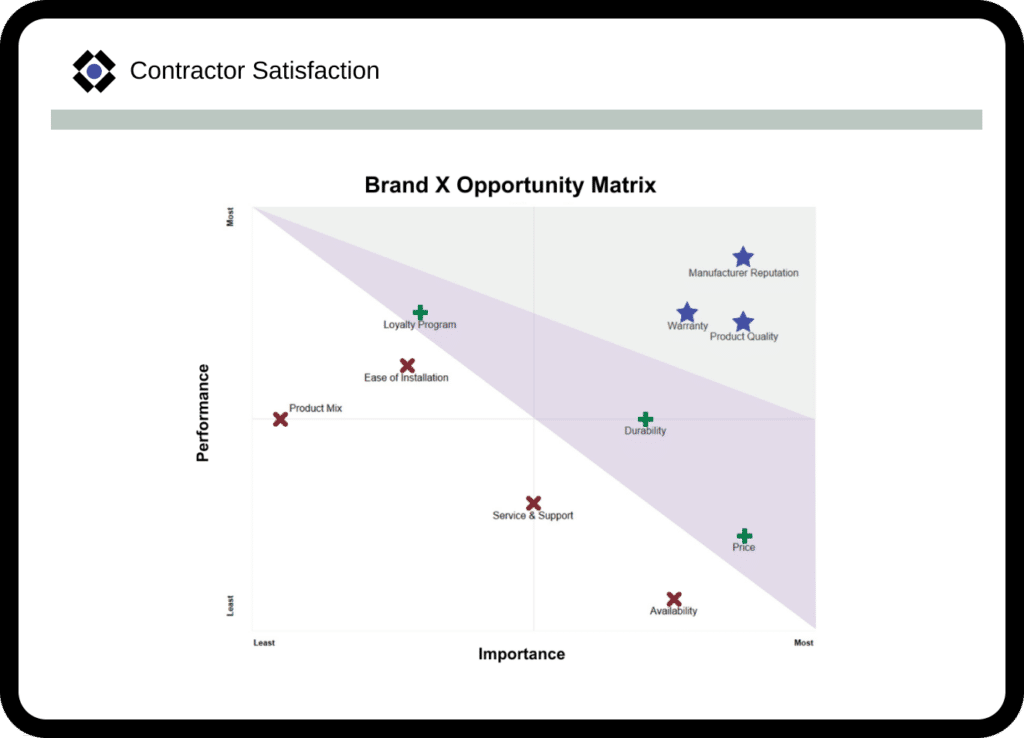 Corner the Market on Contractor Satisfaction
Chart Your Path to Customer Retention and Loyalty
Competitive Performance Overview
Gain access to executive and result summaries with industry highlights, trends, and competitive performance by market segment.
Comparative Industry Analysis
Use our competitive data set to see how your company compares to
your competitors, the industry, and the highest performers.
Research-Backed Recommendations
Receive strategic recommendations for ongoing best practices and
analysis of high-performing competitors.
In-Depth Market Overview
Get an overview of market methodology based on Principia's in-depth field research, analytics, and reporting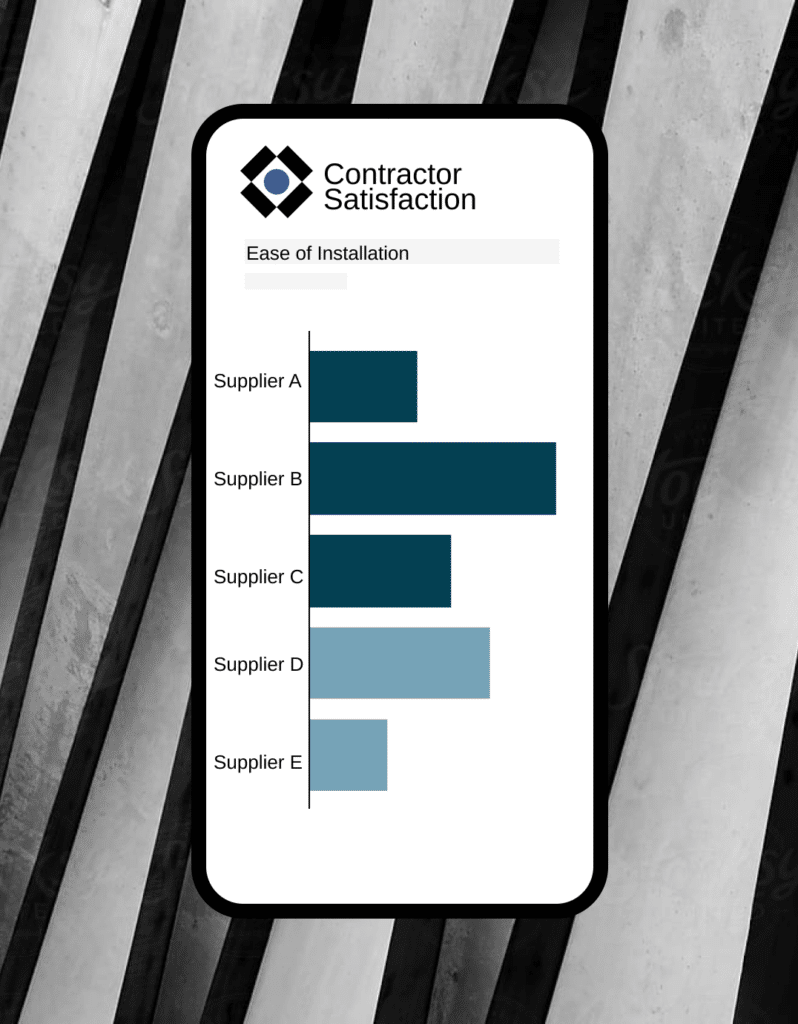 Comprehensive Market Coverage
Contractor Satisfaction assessments are currently offered as a customized analysis developed from a standard format in the following segments. Don't see what you're looking for? Reach out — we're always adding to our product category coverage.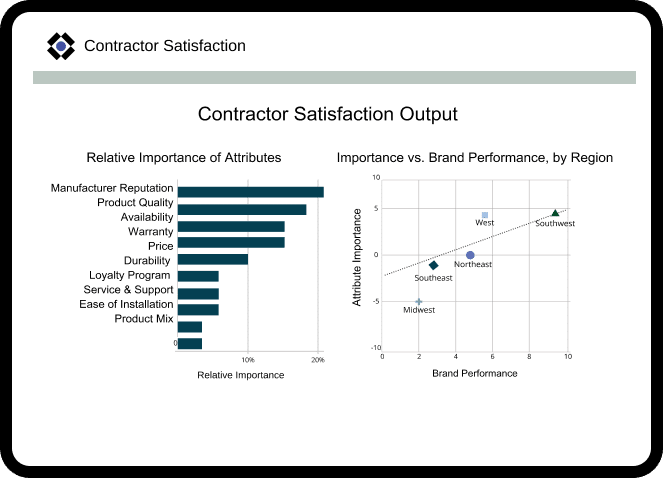 1.
Measure the relative importance of 30 factors in contractors' decisions to choose one company over another.
2.
Rate supplier performance based on the Contractor Satisfaction Index assessing purchase decisions, customer satisfaction, and loyalty.
3.
Create a visual representation of the results — including supplier strengths and weaknesses side-by-side with the scores of their major competitors.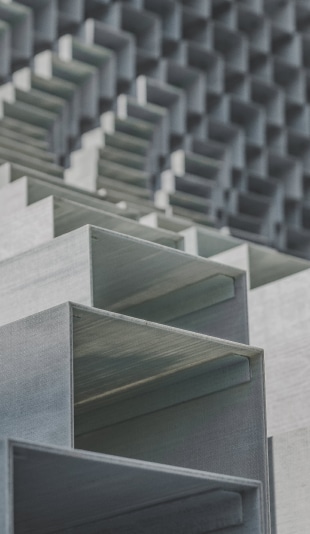 Make Satisfied Contractors Part of the Plan
Ready to increase your revenue and market share by making Contractor Satisfaction a top priority? Fill out this short form and our team will be in touch.
Dig Deeper with Research & Consulting
Work directly with Principia's industry experts to create a successful go-to-market strategy based on an extensive scope of your business — from a product, industry, channel, and customer perspective.