Product Distribution
Lumber and Building Materials DistributionBuilder
Evaluate market activity and identify new opportunities with Principia's LBM DistributionBuilder — a customizable tool for analyzing demand by location, region, or operating company.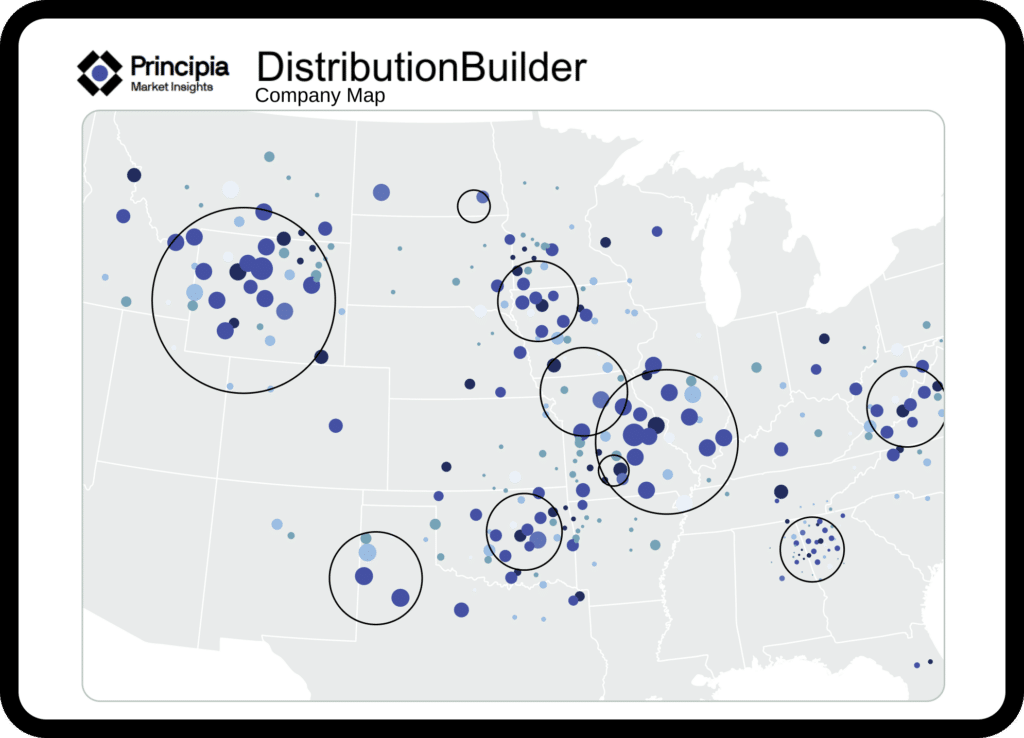 Distribution Data Within Reach
DistributionBuilder Features
Designed around your location footprint, DistributionBuilder is one of the most powerful tools for profitable growth in the lumber and building materials industry.
Channel Revenue by Category
Explore revenue potential across 15 product categories.
Territory Management
Hone in on your territories by country, region, or operating company.
Geographic Breakdown
Identify competition by location with a geographic breakdown.
Addressable Channel Revenue
Choose your radius, whether it's within 25 miles or 200.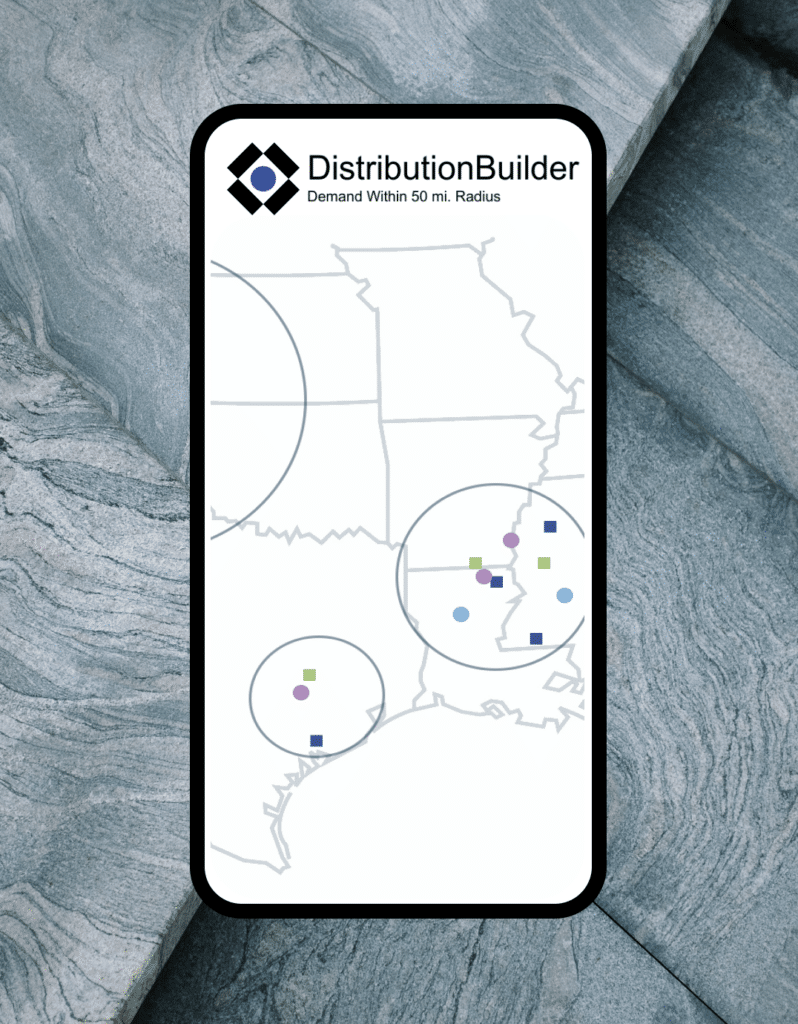 Comprehensive Market Coverage
We're proud to offer DistributionBuilder across LBM market segments. If you don't see what you're looking for, reach out. We're always adding new markets to our catalog.
Cabinets
Countertops
Decking
Doors
Exterior Trim
Flooring
HVAC
Insulation
Interior Trim
Lumber
Railing
Roofing
Plumbing Fittings & Fixtures
Siding
Wallboard
Windows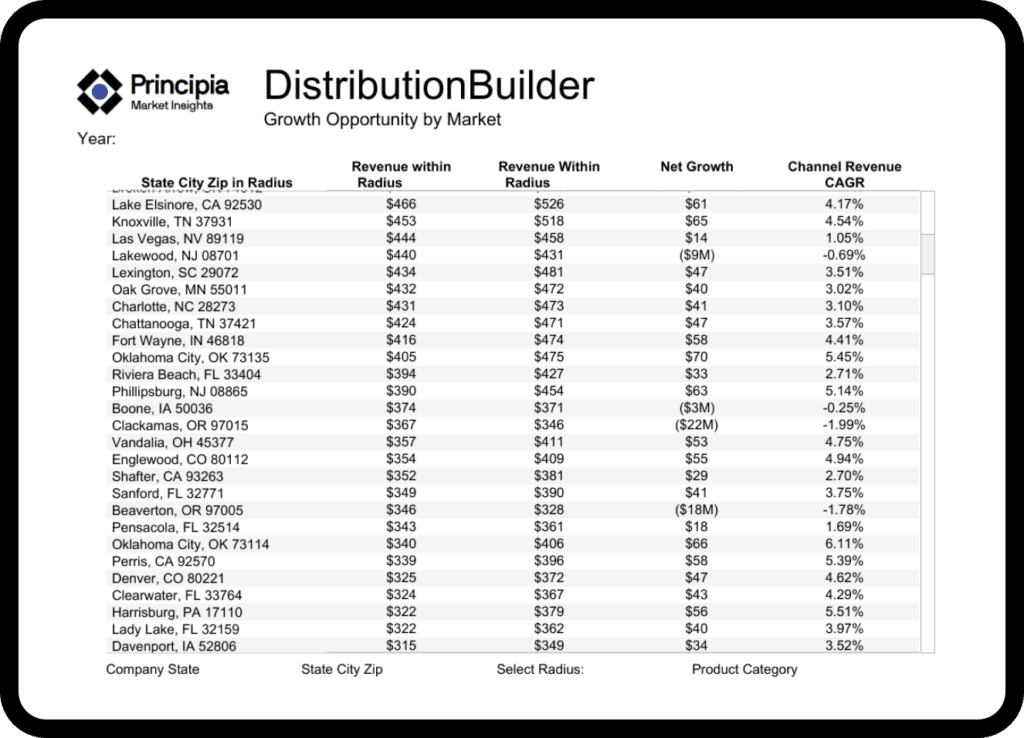 1.
Explore data visualizations and mapping through online dashboards.
2.
Evaluate distribution locations and potential revenue by product category.
3.
Access this tool anywhere on your computer or smart device.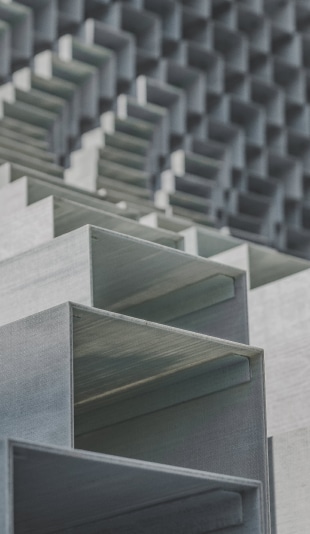 Request a DistributionBuilder Demo
Your interactive demo of DistributionBuilder is just clicks away. Answer a few quick questions to get started.
Dig Deeper with Research & Consulting
Work directly with Principia's industry experts to create a successful go-to-market strategy based on an extensive scope of your business — from a product, industry, channel, and customer perspective.