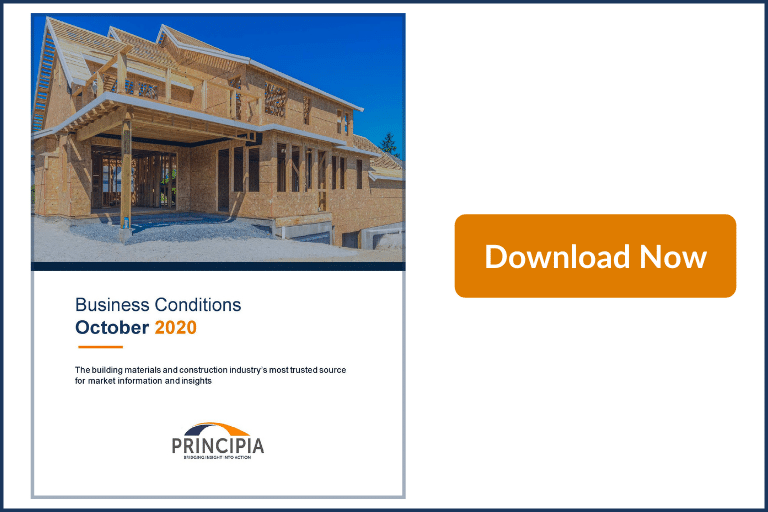 This year has been volatile for the U.S. residential construction industry, with first quarter indicators pointing to a strong year-over-year growth. Going into 2020 and through the first quarter of the year, the residential construction industry was expanding. Most key housing indicators were up year-over-year, including housing starts and permits, existing home sales, and home values. Home repair and remodeling (R&R) expenditures were also up for the same period a year ago. The fundamentals of the industry helped sustain the construction market through the remainder of 2020, despite the economic shutdown resulting from COVID-19.
Principia's latest Business Conditions October 2020 provides a look at current 2020 macroeconomic indicators compared to previous years, and an outlook for residential construction in 2021.
Business Conditions October 2020 includes:
Review of residential construction in 2020
Residential put-in-place spending
New residential housing permit trends
Outlook for residential construction in 2021
To download Principia's Business Conditions October 2020, click here.
If you would like more details or some specific guidance regarding your business and how we can assist, please contact us at 610-363-7815 or info@principiaconsulting.com.