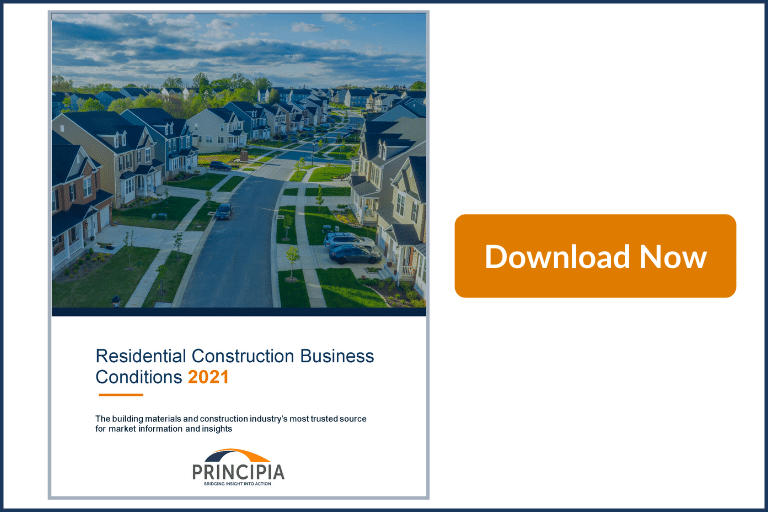 Residential construction has experienced two years of unprecedented dynamics related to COVID-19. Whereas previous construction cycles have been driven largely by economic cycles and policies, (e.g., mortgage rates, lending policies, economic activity), the past two years were dramatically impacted by an exogenous force of nature. Overall, residential construction (new construction and repair and remodel (R&R)), dropped precipitously for one quarter in 2020 from the initial pandemic impact to full recovery by year end, followed by a surge in activity in 2021.
Principia's latest Residential Construction Business Conditions 2021 provides a look at current 2021 macroeconomic indicators compared to previous years, and an outlook for residential construction.
Residential Construction Business Conditions 2021 includes:
Historical demand for residential construction in single family and multifamily
Developments and challenges in 2021
Macroeconomic factors influencing the homebuying market
Outlook for residential construction
To download Principia's Business Conditions 2021, click here.
If you would like more details or some specific guidance regarding your business and how we can assist, please contact us at 610-363-7815 or info@principiaconsulting.com.