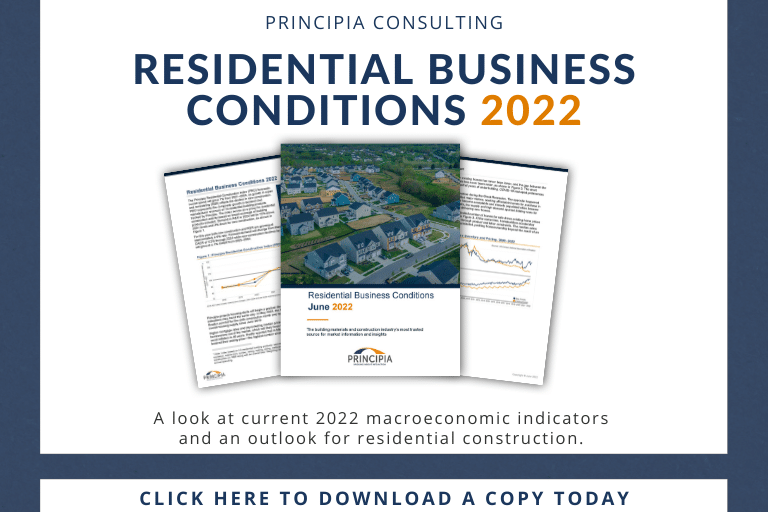 New home construction is often the focal point of the outlook for the construction industry. Principia's historical analysis shows that the growth of each product category is somewhat determined by the balance of new construction and R&R demand.
Principia's latest Residential Business Conditions 2022 provides a look at historical and current macroeconomic indicators and an outlook for residential construction in the United States.
Residential Business Conditions 2022 includes:
Principia Residential Construction Index (PRCI)
Developments and challenges in 2022, including analysis of inflation and housing supply
Outlook for new construction and repair and remodeling
To download Principia's Residential Business Conditions 2022, click here.
If you would like more details or specific guidance regarding your business and how we can assist, please contact us at 610-363-7815 or info@principiaconsulting.com.