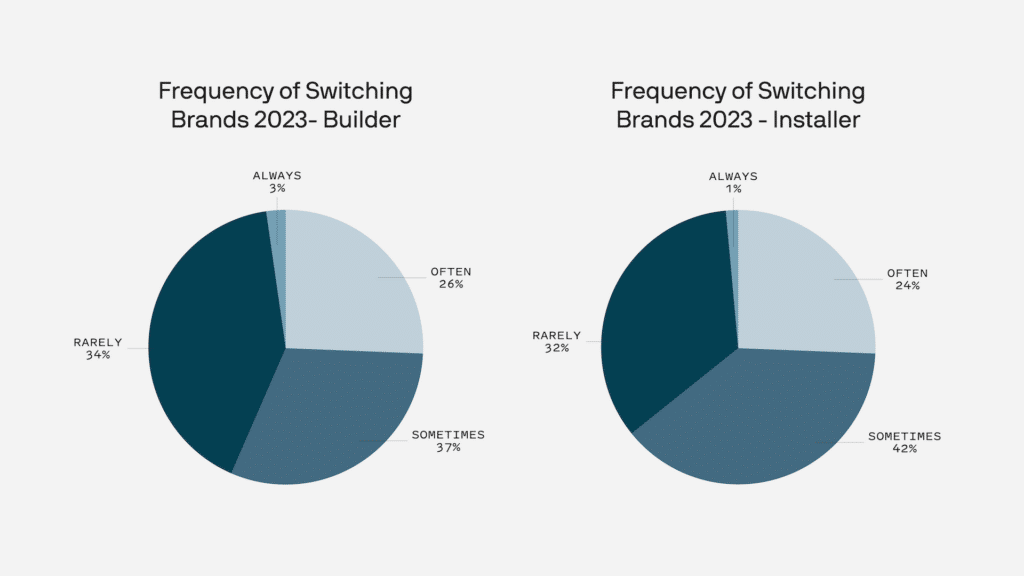 The Impact of Extended Lead Times on Builder and Installer Brand Loyalty
The global supply chain disruptions of recent years have had far-reaching consequences across various industries. The construction sector, specifically, has been notably impacted.
In late 2021 through 2022, manufacturers faced product capacity challenges resulting in extended lead times for product orders. As a result, homebuilders and installers sought substitute brands to replace their preferred brands to complete their projects in a timely manner. At Principia, we sought to comprehend: the extent to which builders and installers needed to switch brands due to these challenges, the damaging issues it presents to product suppliers, and whether brand loyalty has been regained as the supply chain constraints recede.
The Extent of Brand Switching
According to Principia's BuilderSeries® Voice of Customer survey conducted in 2022, over 80% of the 1,200 homebuilders and installers interviewed reported switching away from their preferred brand at least "sometimes" due to extended lead times. This statistic is staggering, and it highlights the magnitude of the problem product suppliers were faced with. In addition, 64% of homebuilders and 48% of installers mentioned needing to switch brands "often" or "always" in 2022, indicating a high frequency of brand substitution.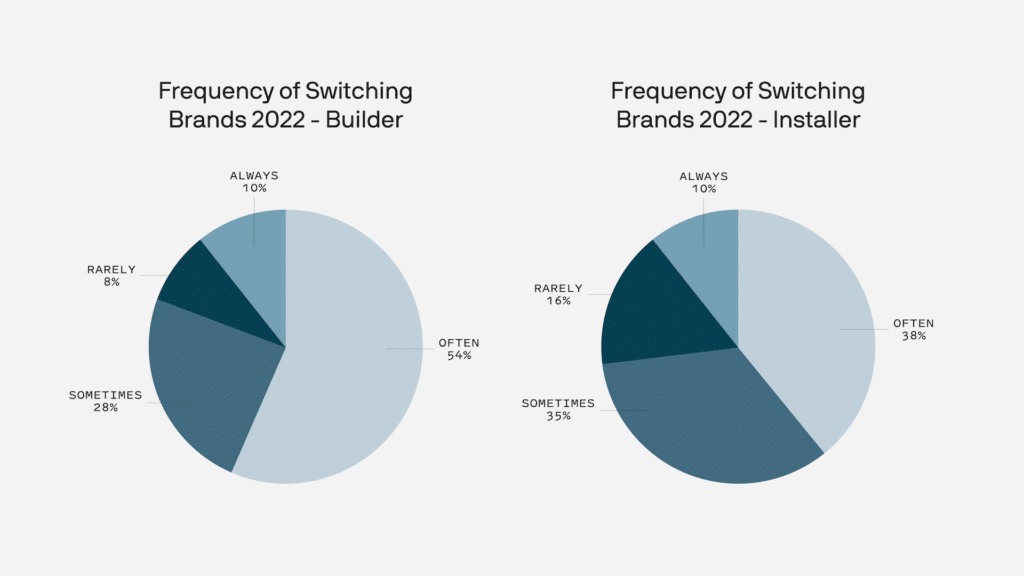 The Damaging Effects
It's clear product manufacturers lost an inordinate amount of business in 2022 due to their inability to meet demand for their products in a timeframe their customers needed or were accustomed to.
While product manufacturers spent tremendous effort to increase capacity to meet the demand, largely returning lead times to "normal" or pre-crisis levels, a ripple effect of the supply shortages may also be taking place. As normalcy returns, manufacturers must not take their prior brand equity for granted, or assume their preferred status has not been tarnished.
Could customers permanently take all or some of their purchasing to their new suppliers? They could. Having been introduced to new manufacturers, customers may be more receptive to (or at ease with) alternative brands for future needs whether for faster lead times, reduced product cost, comparable performance, or other reasons. It's safe to assume their general comfort with product alternatives has certainly increased.
The Regained Loyalty
Principia continued to monitor the brand-switching issue in 2023, capturing more than 1,000 builder and installer respondents to date. The good news for product manufacturers is that brand loyalty appears to be reasserting itself as supply chain challenges have eased. The need for homebuilders and installers to switch brands due to extended lead times has substantially declined compared to the previous year.
While certainly good news, it is worth noting that approximately 25% of both groups still mention frequent brand switching due to long lead times.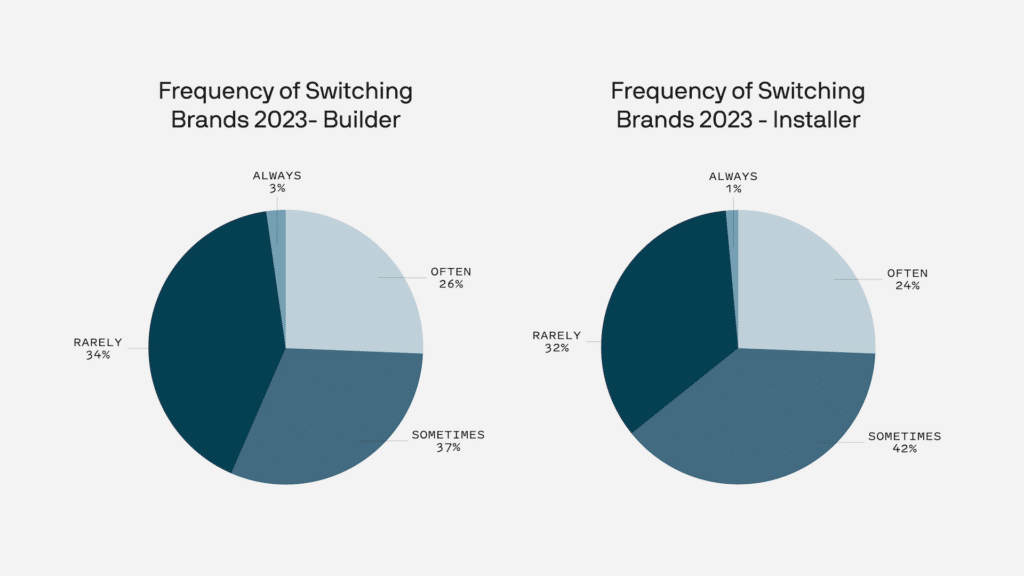 Moving forward
While the frequency of builders and installers switching brands due to long lead times has been reduced, has it gone back to pre-supply chain crisis baselines? We don't know, as this measure was inserted into our ongoing surveys once the supply chain issues became an industry-wide issue.
Principia suggests manufacturers need to work to answer the following questions to effectively rebuild their brand strength.
How much of our lost business did we earn back?
Even if we earned our customers back as their preferred supplier, are we still losing business due to our customers now being more comfortable with competing alternatives (even marginally)?
Are these newly found suppliers who filled the gap offering a competitive advantage over our offering?
For your organization, answering these questions and developing a strategy to address the answers is critical. The fight to gain, retain, and win back customers is a never-ending battle.