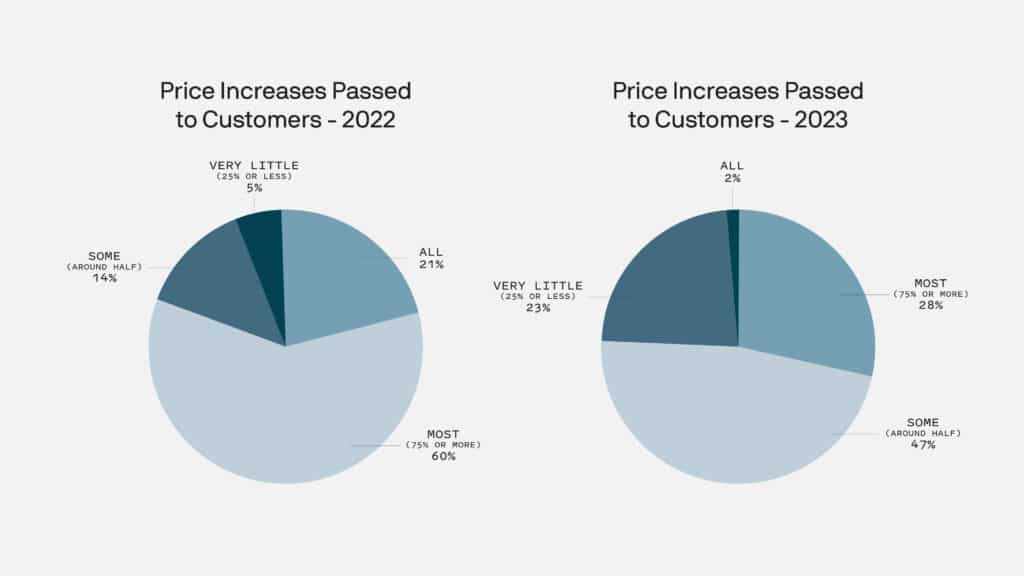 Navigating the Impact of Rising Prices
Insights from Principia's BuilderSeries® Voice of Customer Survey
In the ever-changing landscape of the building materials marketplace, the challenge of rising prices has become an undeniable reality for all participants across the value chain.
According to Principia's BuilderSeries® Voice of Customer survey, over 90% of homebuilders and installers, including specialty contractors and remodelers, have experienced increased material costs within the past 12 months. Notably, 51% of builders and 46% of installers reported price increases exceeding 10%, signifying a significant burden on their bottom lines due to higher material costs.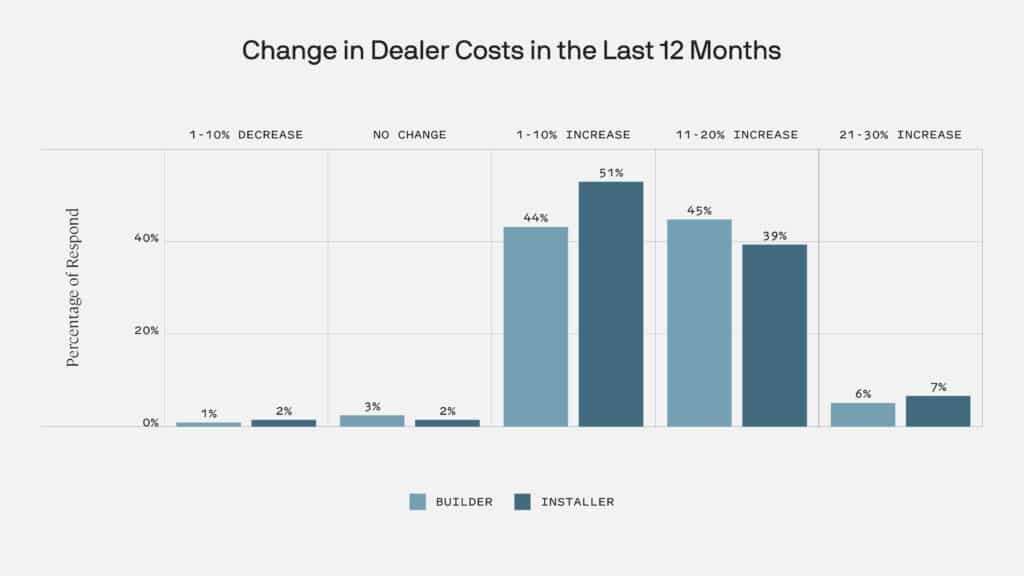 Survey question: How have your product costs (the price you pay your dealers or retailers) changed in the last 12 months?
At what rate have builders and installers been passing price increases on to their customers — and can it be sustained?
In 2022, a considerable majority of builders and installers — over 80% — acknowledged their practice of passing "most" or "all" of these price increases on to their customers. However, a year later, in 2023, a shift in this approach occurred. While building material prices have continued to rise, the willingness of builders and installers to transfer these additional costs to their customers has significantly diminished. Only 30% of both groups now mention passing on "most" or "all" of their price increases, marking a dramatic decrease of at least 50% compared to the previous year.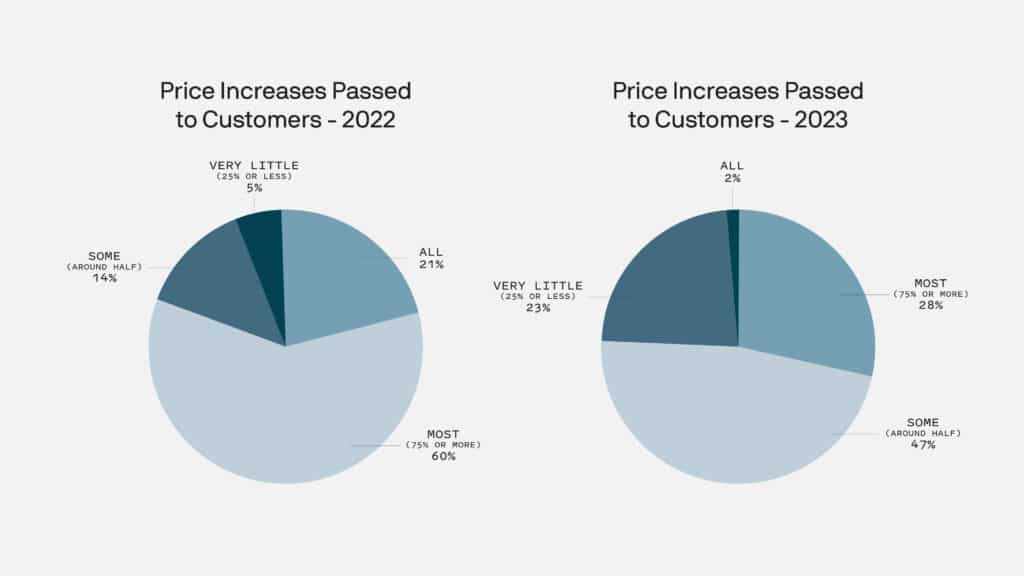 Survey question: What portion of the price increases you're seeing have you been able to pass along to your customers?
This shift in behavior indicates that builders and installers have reached a threshold beyond which they feel customers can absorb further price increases without adversely affecting competitiveness. Acknowledging this crucial sentiment is vital for product manufacturers seeking to understand and address the challenges their customers face in the marketplace.
A crossroads
Confronted with this reality, builders and installers are at a crossroads with two distinct options.
The first choice entails absorbing the price increases and accepting lower profit margins. Although this path might preserve customer relationships in the short term, it could impact long-term business sustainability and growth.
The second choice entails exploring brand switching and actively seeking lower-cost alternatives to maintain historical profit margins while meeting customer expectations.
The new reality
The impact of rising prices in the building materials marketplace is undeniable, affecting both homebuilders and installers. The data from Principia's BuilderSeries® Voice of Customer survey illuminates a shift in behavior, as builders and installers express a reduced willingness to pass on further price increases to their customers. This new reality should serve notice to manufacturers to understand the options their customer may explore to offset rising prices.