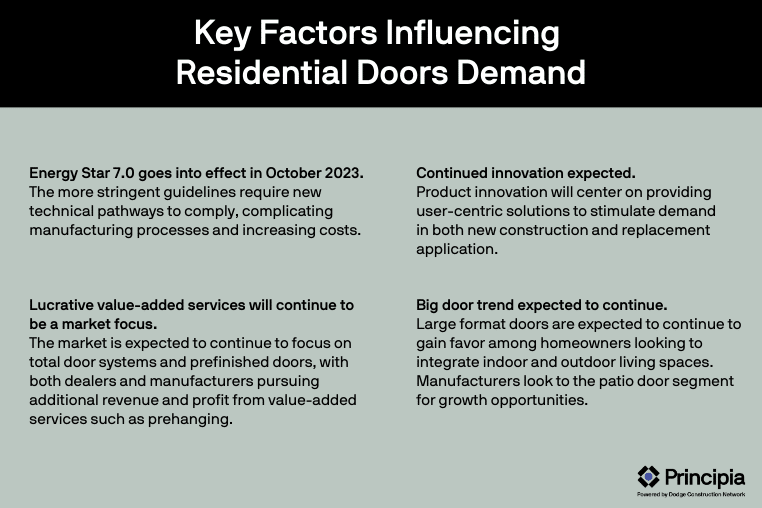 What Is Driving Residential Doors Demand?
Featuring in-depth data and insights backed by primary research – now available in PDF, Excel and our interactive portal.
United States residential doors demand experienced a modest decline in 2022, decreasing from 50.7 million units valued at $8.9 billion in 2021 to 49.8 million units valued at $10.4 billion in 2022, a growth rate of -1.7% by volume and 16.3% by value.
Factors influencing residential doors demand include:
Energy Star 7.0 goes into effect in October 2023. The more stringent guidelines require new technical pathways to comply, complicating manufacturing processes and increasing costs.
Lucrative value-added services will continue to be a market focus. The market is expected to continue to focus on total door systems and prefinished doors, with both dealers and manufacturers pursuing additional revenue and profit from value-added services such as prehanging.
Big door trend expected to continue. Large format doors are expected to continue to gain favor among homeowners looking to integrate indoor and outdoor living spaces. Manufacturers look to the patio door segment for growth opportunities.
Continued innovation expected. Product innovation will center on providing user-centric solutions to stimulate demand in both new construction and replacement applications. New interior door styles and finishes should increase replacement among homeowners. Smart door trends will continue as homeowner acceptance grows and product offerings increase.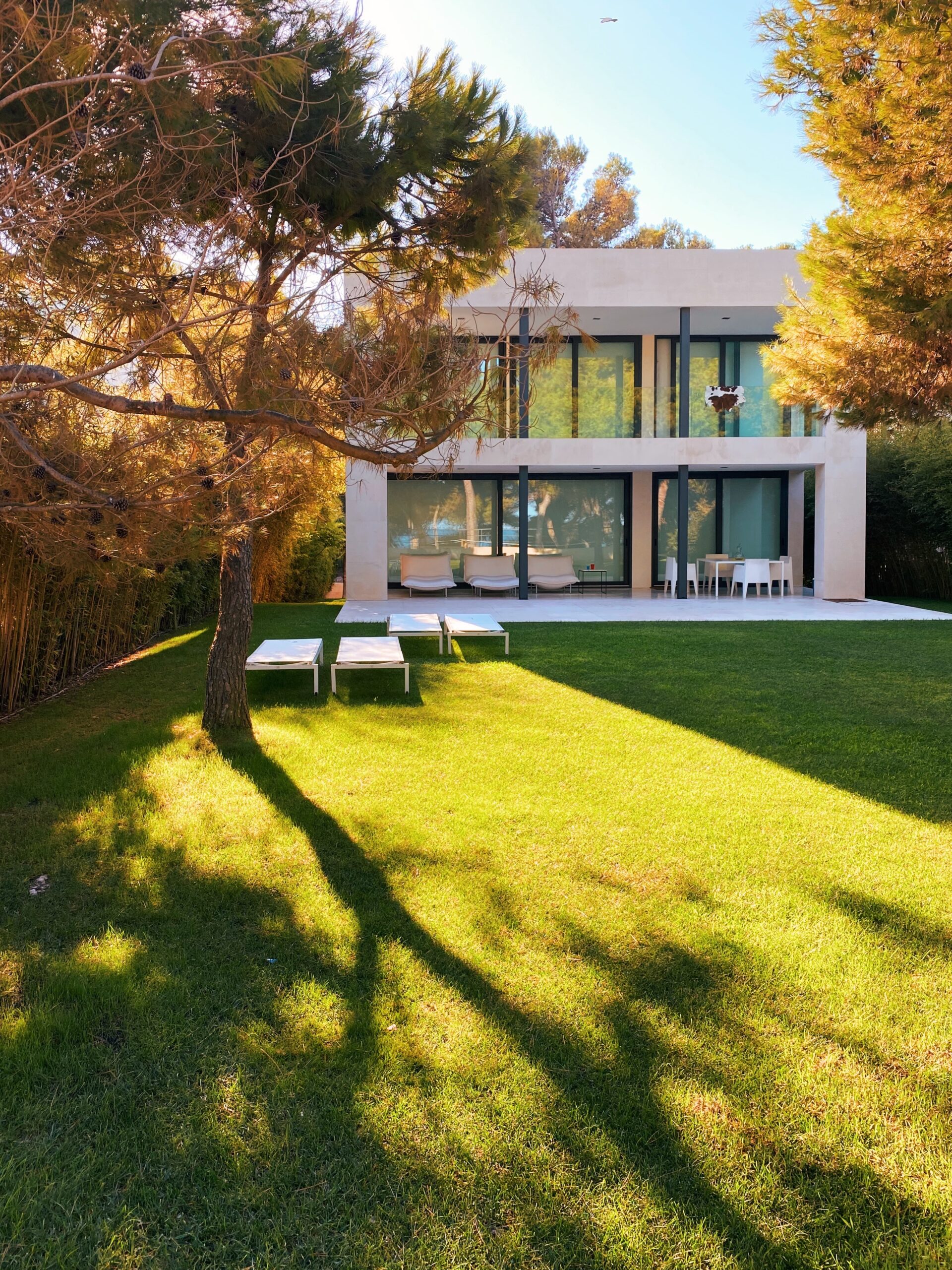 New Construction to Drive Demand Through 2025
New construction and repair and remodeling (R&R) demand are expected to have comparable growth through 2025. The notable decrease in 2023 is expected to be mostly offset by the strength of market recovery in 2024 and 2025, as the economy recovers, and new housing demand resurges. Remodeling spend is expected to experience continued growth but will first see a drop in 2023 as consumer confidence falls due to economic uncertainty.
Regional Growth Influenced by Migration Patterns
Regional growth rates are expected to vary somewhat from a low in the Midwest and Northeast to strongest growth in the Southeast. Regional population and migration patterns account for a large part of regional variation in demand. Local economies and climates, the relative appeal of different markets, and regional product usage and preferences also play a role in differences in doors regional growth.
Learn more about DemandBuilder® Residential Doors today. For a full demo of our interactive portal or to inquire about the cost to purchase data please email sales@principiaconsulting.com.