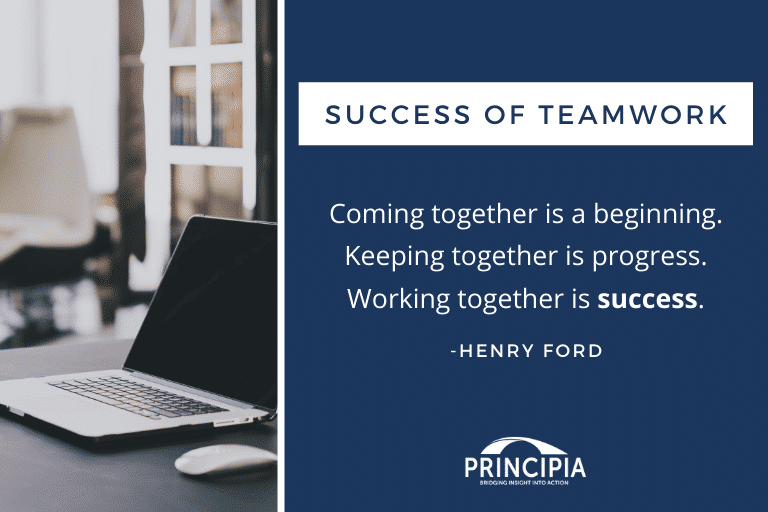 We celebrate 25 years in business this year. While the past few months have changed much of how business is conducted, we have been a work-from-home (WFH) company for most of our history. As we share our appreciation of each team member with LinkedIn posts, we recognize that the company's success could not have been achieved without these outstanding people who serve our valued clients. Our success can be attributed to several critical factors:
Culture: Our team is committed to living the Principia core values of value, teamwork, respect, integrity, and accountability.
Teambuilding: Get beyond the transactional relationship of "where is it and when will I get it" and spend time getting to know the person behind your request.
Communications: For any business, it is all about how you interact to share ideas, tasks, timelines, and expectations. Be clear and direct – it works and will be appreciated.
Technology: Most companies have had to adjust to a remote work environment but fortunately technology enables everyone to work effectively and efficiently. We've leveraged technology for years; in fact, we've been a GoToMeeting user since first introduced in 2004.
Talent: Our WFH model allows us to hire the right people for the job wherever they're located. We don't focus on local hiring only but the best available talent who could live and work without uprooting them from their current location.