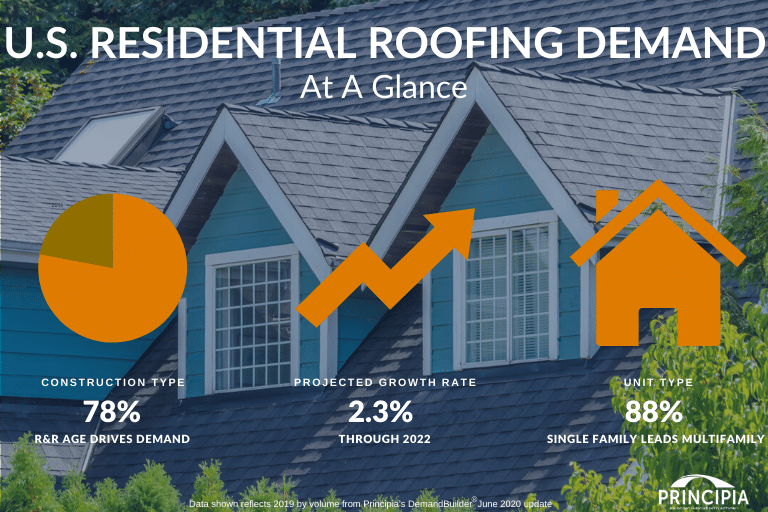 Residential roofing demand contracted less than anticipated during COVID-19, leading to extended lead times for asphalt shingle depending on supplier and region. New residential construction accelerated in nearly all states during the shutdown as homebuilders rushed to complete deliveries ahead of anticipated supply chain disruptions.
Roofing R&R projects were less likely to cancel than other major projects for multiple reasons:
Roofing R&R is most often done for essential and emergency reasons which could continue with regulations in place.
Contractors that lost discretionary roof replacement work in April and May were quickly back on the job in June.
Homeowners are more comfortable with projects outside the home rather than inside.
Other factors that support steady growth for residential roofing include: (1) 2020 is expected to be an above-average Atlantic hurricane season according to the National Oceanic and Atmospheric Administration (NOAA), and (2) the pandemic has heightened the perception of the home as everyone's safe place and it all starts with a roof over your head.