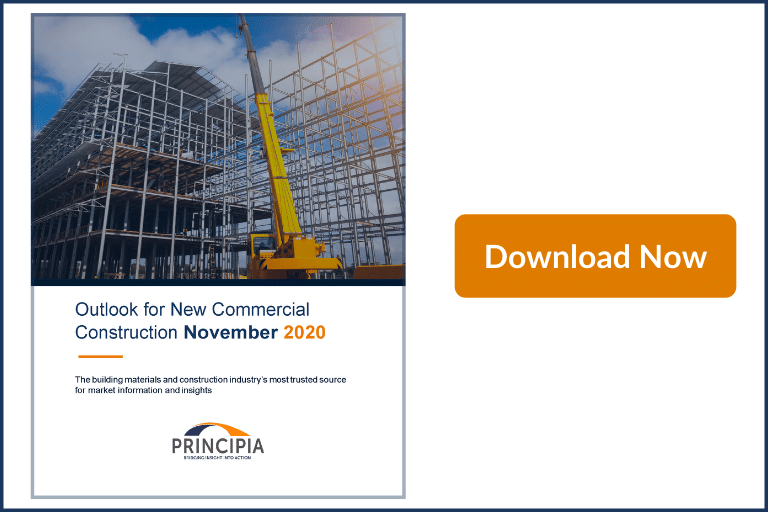 Principia tracks residential and commercial construction and its concomitant impact on building products demand. Intuitively, new commercial construction follows new residential construction. As more people move into an area, more ancillary services are needed resulting in more buildings for office, medical, and retail. The 18 to 24-month lag in commercial permits is often cited and Principia has developed empirical evidence that there is over an 80 percent correlation between residential permits and commercial permits with a 12 to 24-month lag.
Principia's latest Outlook for New Commercial Construction provides a look at current 2020 macroeconomic indicators compared to previous years, and an outlook for new commercial construction in 2021.
Outlook for Commercial Construction November 2020 includes:
Review of new commercial construction in 2020
Growth in new buildings and square footage
Outlook for new commercial construction in 2021
To download Principia's Outlook for New Commercial Construction, click here.
If you would like more details or some specific guidance regarding your business and how we can assist, contact us today.