Labor shortages and an aging labor pool in the building materials and homebuilding industry have plagued the industry for years. The situation worsened after the Great Recession when many in the workforce changed industries and never returned. The pandemic in 2020 has further exacerbated these labor issues, and builders and contractors are intensifying their efforts to manage labor amidst supply chain disruptions and the inability to meet the demand surge in homebuilding and remodeling projects this year. As of October 2020, unemployment in the construction sector was roughly 6.8%, a dramatic drop from 16.6% in April during the height of the pandemic but still above pre-COVID-19 levels.
Builders and contractors recently surveyed by Principia cited enhanced training programs, more comprehensive benefit packages, and investment in tools and equipment as key components of their human resources strategy. Companies that can attract and retain labor will gain market advantage, especially during these unprecedented times.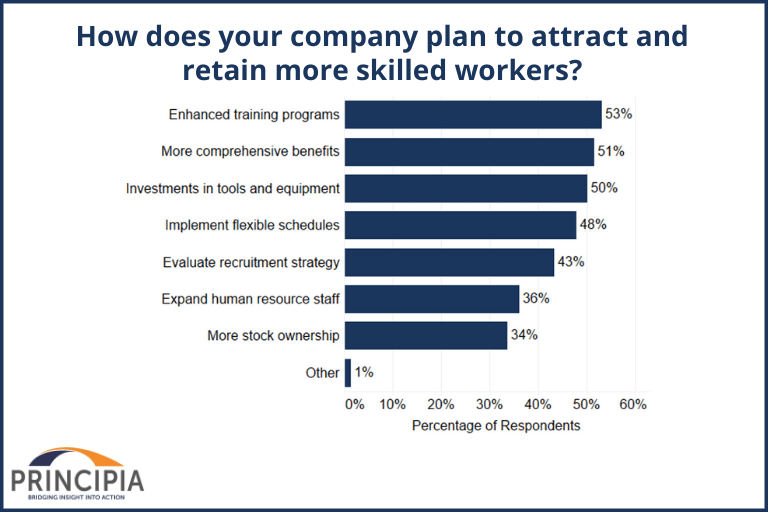 Principia conducts over 15,000 surveys annually across the building and construction industry value chain. The information gathered from direct dialogue with key stakeholders provides clients with firsthand insight on industry issues and trends. For more information about Principia's experience and capabilities, contact us today.