Over the coming week, Principia will be publishing a series of infographics highlighting demand, supply, forecast growth, and housing statistics, for 2020. Part 1 features a few data points of 2020 residential building material demand in the United States.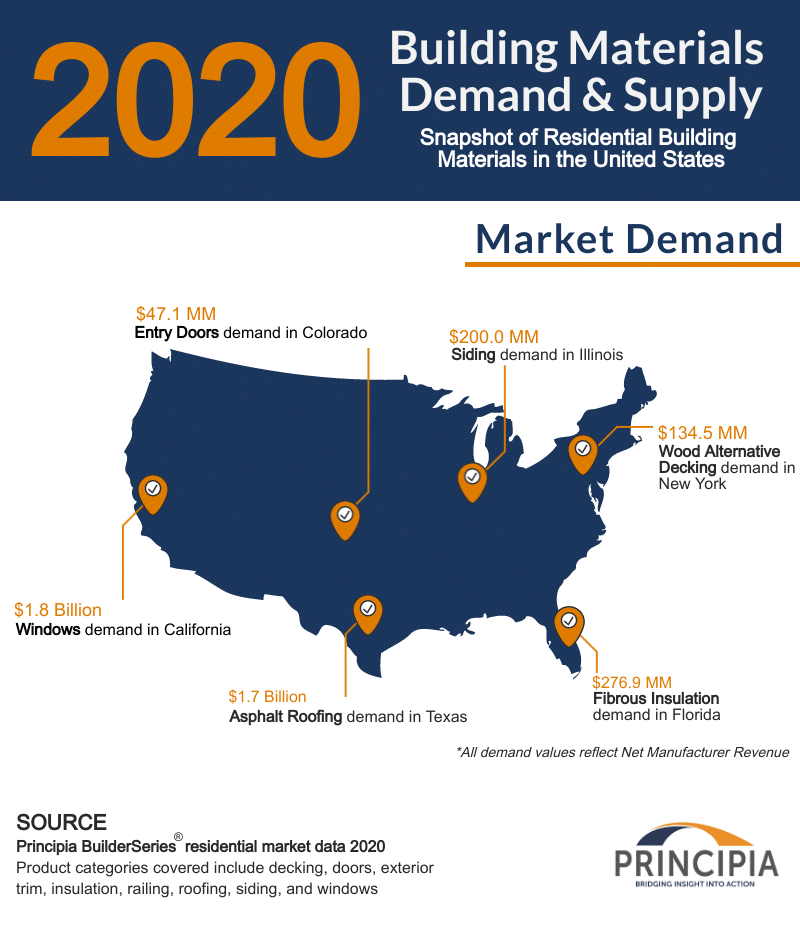 Residential building materials demand was valued at $60.4 billion in 2020 for the eight categories tracked by Principia's DemandBuilder®. Demand in 2020 was driven by the repair and remodeling (R&R) segment—which benefited from homeowner desire for outdoor living space during the COVID-19 pandemic.
The next infographic in the series will focus on U.S. residential building materials supply in 2020.
Contact us to learn more about Principia's DemandBuilder®.