Over the coming week, Principia is publishing a series of infographics highlighting demand, supply, forecast growth, and housing statistics, for 2020. Part 1 featured a few data points of 2020 U.S. residential building material demand. Part 2 features supply and distribution data points.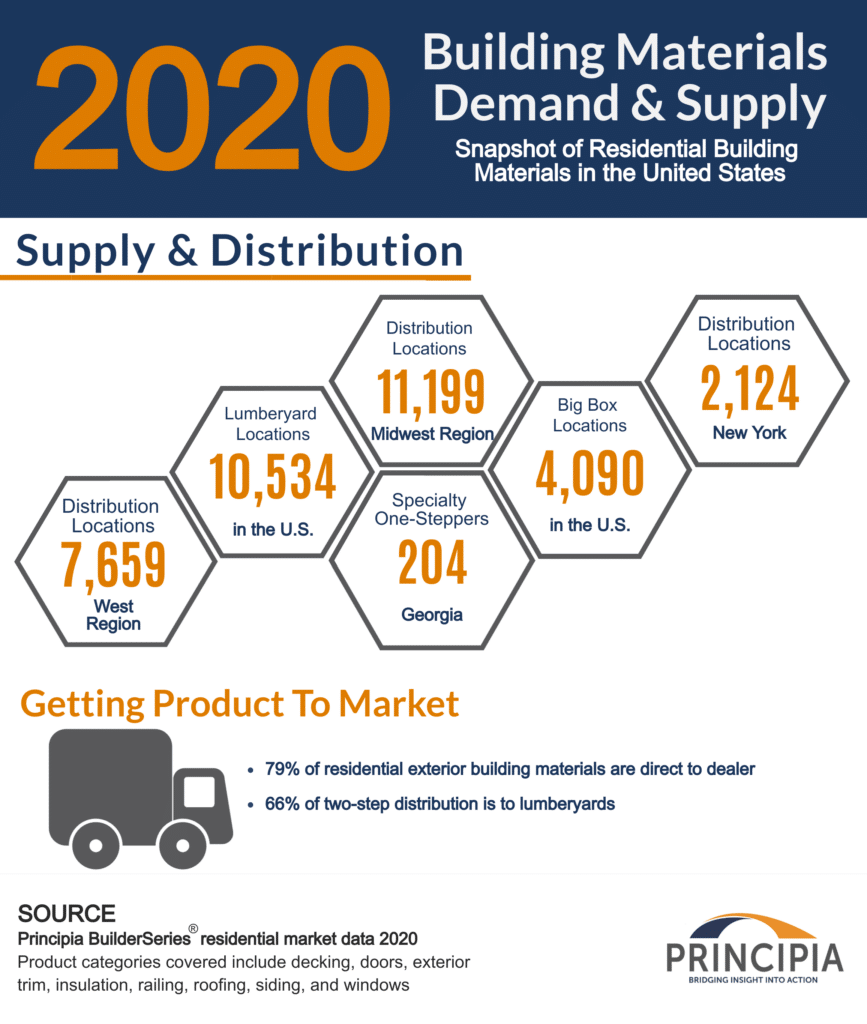 Principia's SupplyBuilder® tracks nearly 45,000 distribution points across the United States. Lumberyards account for nearly 25% of the total distribution points. Specialty retailers and specialty one-step are the next most common distribution channels, with over 7,000 and 6,000 distribution locations, respectively.
The next infographic in the series will focus on forecast growth for residential building materials.
Contact us to learn more about Principia's SupplyBuilder®.