Over the coming week, Principia is publishing a series of infographics highlighting demand, supply, forecast growth, and housing statistics, for 2020. Part 1 featured building material demand data and part 2 featured supply and distribution data. Part 3 highlights projected growth for building material demand.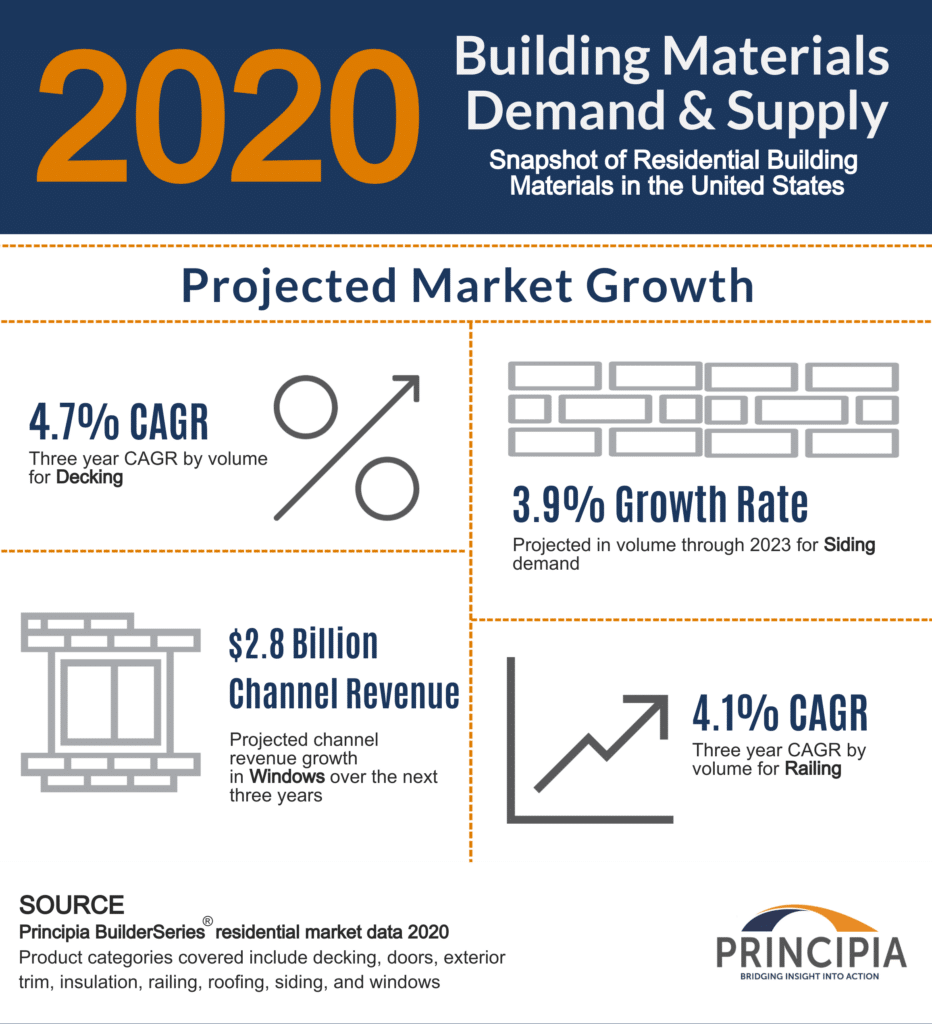 In 2020, the building materials and housing market experienced:
Residential Put-in-Place spending up 9.4% above 2019 levels
Permits for new single family residential construction up 8.8% year-over-year
Existing single family home sales up 3.6% year-over-year and the supply of available homes dropped to a historic low of three months
Demand for building products up 5.5% on a volume basis between 2019 and 2020
Demand for building products is expected to remain strong through 2023 because of positive macroeconomic fundamentals and a renewed focus on the importance of "home." Decking, which experienced a banner year for demand in 2020, is projected to grow by 4.7% by volume through 2023. Railing is projected to grow by 4.1% by volume through 2023.
The next infographic in the series will focus on housing statistics.
Contact us to learn more about Principia's DemandBuilder®, which provides current and forecast demand data.