Principia has published an infographic series highlighting different macroeconomic indicators from 2020 relevant to the construction industry. Part 5 concludes the series by putting all the previously posted sections together.
Part 1, Part 2, Part 3, and Part 4 are available on the blog.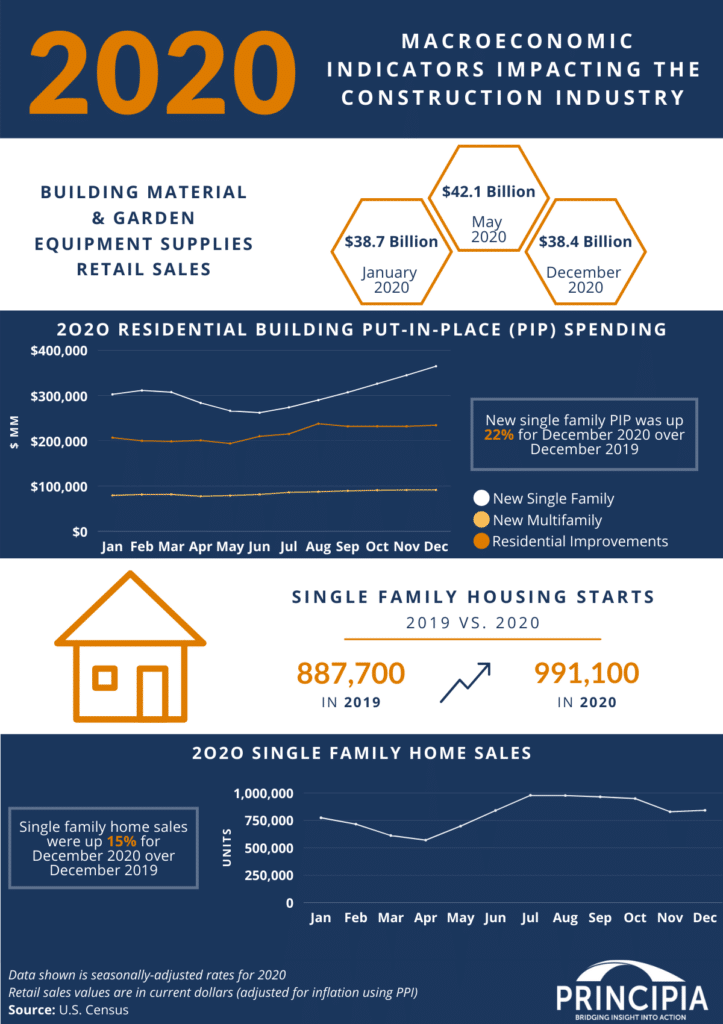 Principia conducts a wide range of secondary research including macroeconomic data, such as home sales, put-in-place spending, and new residential construction starts. Principia updates macroeconomic data regularly and publishes the data for subscribers in an online, interactive dashboard format. Contact us today to learn more.