What did homeowners do when the pandemic struck? Homeowners built more decks than ever before, and they built more of them where no deck previously existed. According to Principia's latest survey of 750 homeowners with a decking project, nearly one-third built a deck where no deck previously existed, up from 25% in 2019.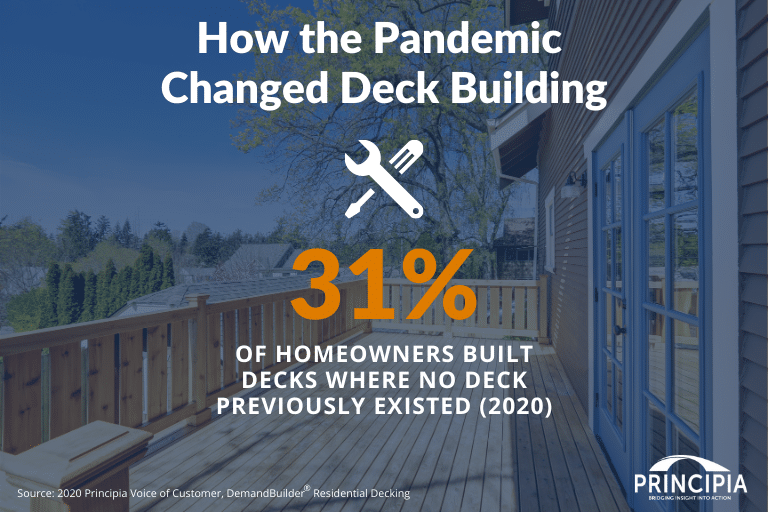 Homeowners who built a new deck were more likely to build at grade level than those repairing or replacing a deck. Grade level decks are easier to install and better suited to the do-it-yourself (DIY) market than decks at height. Grade level decks are typically less than 30 inches off the ground and may be freestanding rather than attached to the home.
A new deck adds a "room" for remote work, recreation, and relaxation: a welcome addition in a year when homeowners craved more private space. Demand for outdoor living space will continue past the pandemic. Principia expects all decking—both new and repaired/ replaced decks—to grow 5.5% by volume through 2023.
For more insight on homeowner buying behavior from Principia's Voice of Customer survey findings, contact us today.