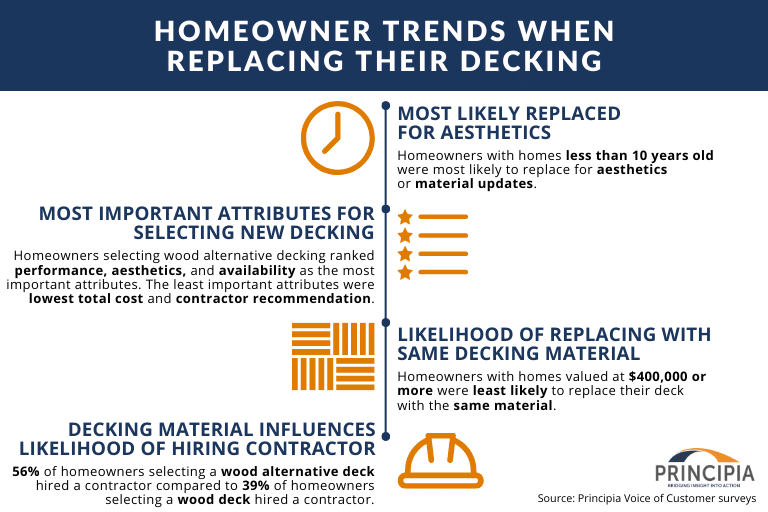 Here are four takeaways from Principia's latest survey of homeowners with recent decking replacement projects.
Homeowners with homes less than 10 years old were most likely to replace for aesthetics or material updates.
Homeowners selecting wood alternative decking ranked performance, aesthetics, and availability as the most important attributes. The least important attributes were lowest total cost and contractor recommendations.
Homeowners with homes valued at $400,000 or more were least likely to replace their deck with the same material.
56% of homeowners selecting a wood alternative deck hired a contractor while 39% of homeowners selecting wood decks hired contractors.
Principia conducts over 15,000 surveys annually across the building and construction industry value chain. The information gathered from direct dialogue with key stakeholders provides clients with firsthand insight on industry issues and trends. For more insight on homeowner buying behavior from Principia's Voice of Customer survey findings or other decking product offerings, contact us today.