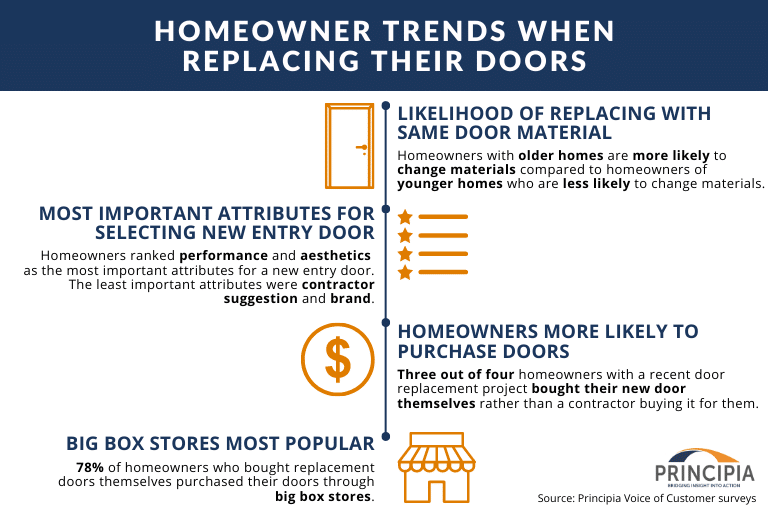 Here are four takeaways from Principia's latest survey of homeowners with recent door replacement projects.
Homeowners with older homes are more likely to change materials compared to homeowners with younger homes who are less likely to change materials.
Homeowners ranked performance and aesthetics as the most important attributes for a new entry door. The least important attributes were contractor suggestion and brand.
Three out of four homeowners with a recent door replacement project bought their new door themselves rather than a contractor buying it for them.
78% of homeowners who bought replacement doors themselves purchased their doors through big box stores.
Principia conducts over 15,000 surveys annually across the building and construction industry value chain. The information gathered from direct dialogue with key stakeholders provides clients with firsthand insight on industry issues and trends. For more insight on homeowner buying behavior from Principia's Voice of Customer survey findings, contact us today.