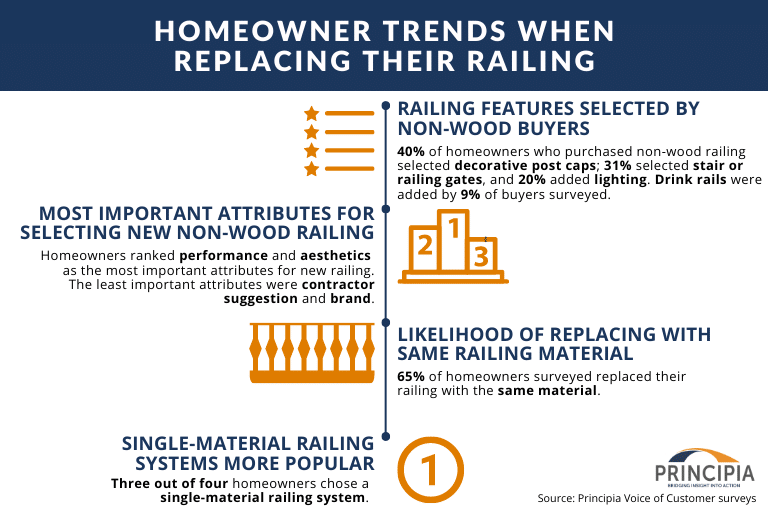 Here are four takeaways from Principia's latest survey of homeowners with recent railing replacement projects.
40% of homeowners who purchased non-wood railing selected decorative post caps; 31% selected stair or railing gates, and 20% added lighting. Drink rails were added by 9% of buyers surveyed.
Homeowners ranked performance and aesthetics as the most important attributes for new railing. The least important attributes were contractor suggestion and brand.
65% of homeowners surveyed replaced their railing with the same material.
Three out of four homeowners chose a single-material railing system.
Principia conducts over 15,000 surveys annually across the building and construction industry value chain. The information gathered from direct dialogue with key stakeholders provides clients with firsthand insight on industry issues and trends. For more insight on homeowner buying behavior from Principia's Voice of Customer survey findings, contact us today.