Weather resistant barriers demand in the United States reached 18,593 million square feet in 2021. Principia's Weather Resistant Barriers 2021 provides insights and data about current demand, supply, and forecasted growth.
This product includes:
Current and forecast demand

Current demand (2020 base year)
Forecast year-over-year demand through 2025
Industry drivers and trends
Future outlook

Supplier share

National value (reported in net manufacturer revenue) by product
Includes top suppliers representing 75% of overall supply

Voice of customer insights

Architects: Building design and code requirements
Builders/ Developers: Air/ moisture/ energy concerns
Installers: Product preferences related to performance, installation, cost.
Distributors/ Dealers: Buying/ sourcing preferences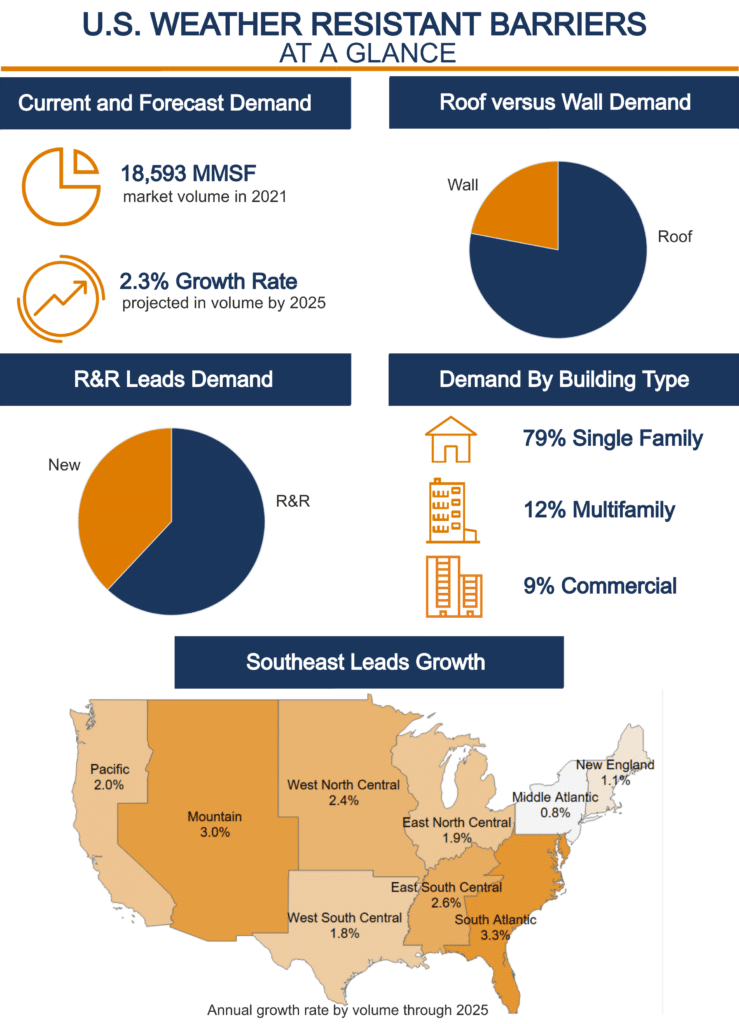 Industry participants utilize Principia's Weather Resistant Barriers 2021 product to access the data and market intelligence needed to determine current and projected industry demand and gain insights on market dynamics.
For more information about Principia's data and insights on weather resistant barriers,  contact us  today.