Continuing supply chain challenges have left lumberyards with little inventory to meet high demand for decking materials. Principia research shows a narrowing gap between in stock and special order sales over the past three years. Lumberyards in 2021 were less able to fill decking orders from inventory than they were in 2019 or 2020. Responses were inclusive of both wood and wood alternative decking.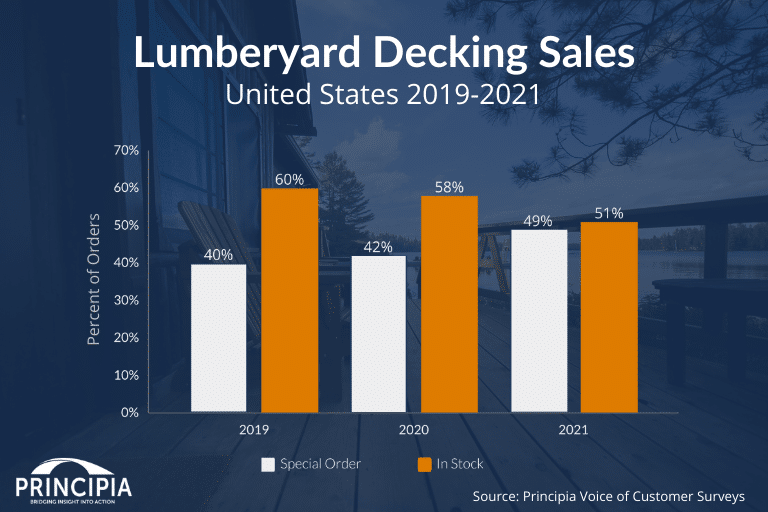 Low inventory has a significant impact on lumberyards in terms of time to deliver, gross margins, and greater reliance on two-step distributors to deliver special orders. Aside from price effects (spot versus contracted price), dealers have higher costs on special orders from order placement, customer communication, and product handling/ retrieval on pick-up. Two-steppers are also facing low inventory, longer deliveries, and compressed margins. Distributors face higher costs with special orders from picking, packing, handling, transportation, and administration.
If the upcoming winter is mild and deck building slows only moderately, wood alternative inventory will not recover before the deck building season arrives next year. Expect special orders for wood alternatives to remain elevated until supplier capacity increases sufficiently to allow inventory to be replenished at the dealer level.
For more information about Principia's data and insights on decking channels, contact us today.