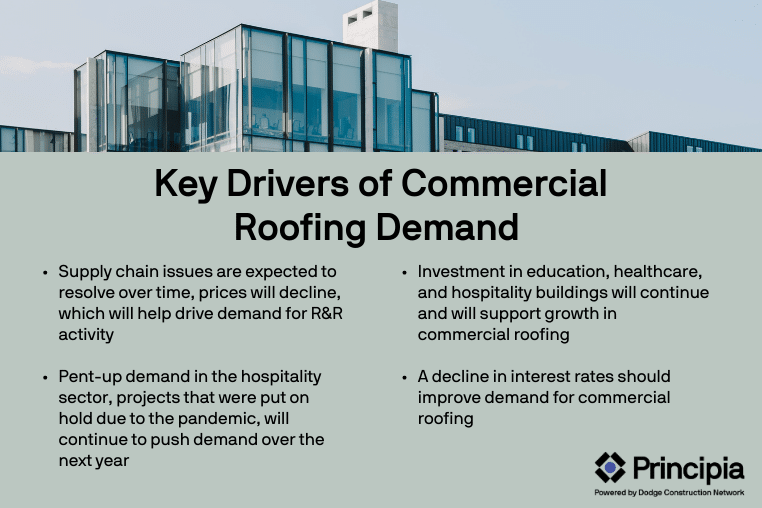 What Is Driving Commercial Roofing Demand?
Featuring in-depth data and insights backed by primary research – now available in PDF, Excel and our interactive portal.
U.S. commercial roofing demand in 2022 increased to 7.4 billion square feet valued at $7.5 billion, reflecting growth of 5% by volume and 11% by value over 2021. Growth in volume was due to intensified demand reacting to material shortages in 2021 and 2022, while value growth was driven by soaring prices. Pandemic-related supply chain shortages led to postponed construction projects, and delayed repair and remodeling projects, placing further strain on materials in 2022.
Looking forward through 2025, demand is forecasted to decline slightly, largely due to excess inventory and slow economic growth.
Key drivers to impact commercial roofing demand through 2025 include:
Supply chain issues are expected to resolve over time, prices will decline, which will help drive demand for R&R activity
Pent-up demand in the hospitality sector, projects that were put on hold due to the pandemic, will continue to push demand over the next year


Investment in education, healthcare, and hospitality buildings will continue and will support growth in commercial roofing
A decline in interest rates should improve demand for commercial roofing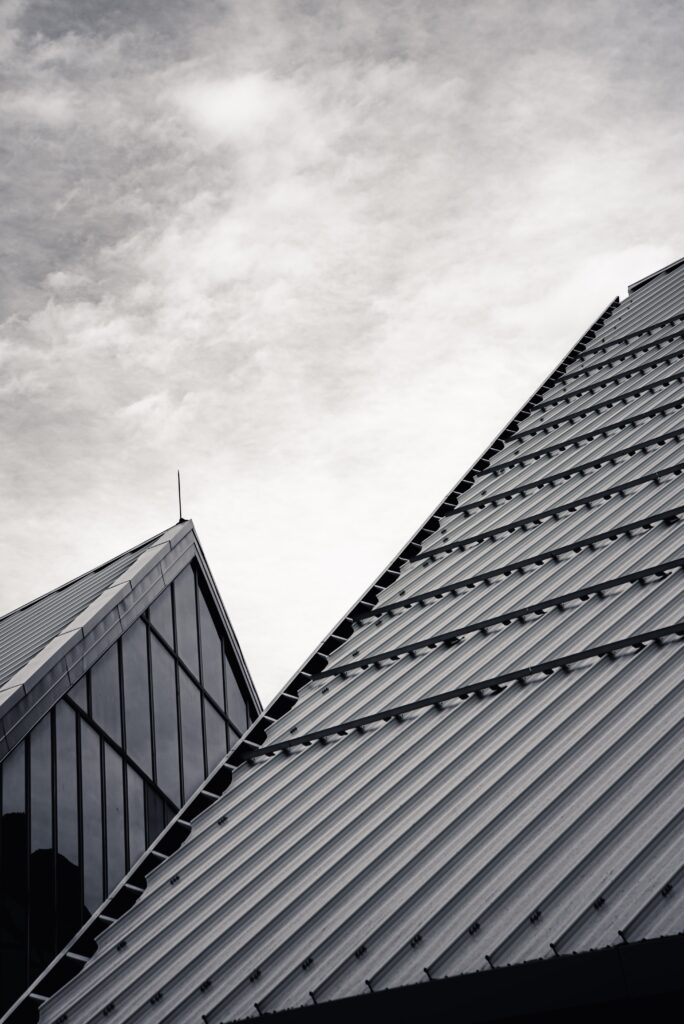 Demand for Hospitality and Medical Buildings Forecast to Grow
Hospitality and medical are the only building types forecasted to grow over 1% annually through 2025. Hospitality demand is forecast to grow after three years of underinvestment by hotel brands and franchise owners. Commercial roofing demand from medical buildings is projected to grow 1.2% by volume through 2025. Education is forecast to grow nearly 1% annually through 2025. Warehouse demand is projected to fall 3.1% by volume through 2025 following a period of overbuilding.
Metal Projected to Have Highest Annual Growth Rate
Metal is projected to see the highest annual growth rate through 2025 of nearly 2%. Metal roofing is growing in commercial markets due to the appealing lifecycle costs. APP is forecasted to decline the most through 2025, mainly due to the reduced number of commercial construction projects and square footage of products.
Learn more about DemandBuilder® Commercial Roofing today. For a full demo of our interactive portal or to inquire about the cost to purchase data please email sales@principiaconsulting.com.