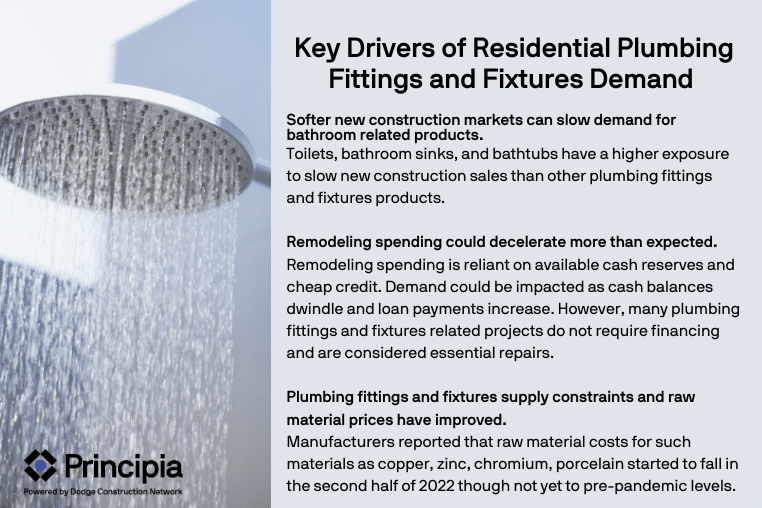 Plumbing Fittings and Fixtures: What Is Driving Demand Through 2025
Featuring in-depth data and insights backed by primary research – now available in PDF, Excel and our interactive portal.
Residential plumbing fittings and fixtures demand decreased from 124.2 million units valued at $13.1 billion in 2021 to 116.3 million units valued at $12.9 billion in 2022, a decline of 6.4% by volume and 1.3% by value. In early 2022, plumbing fittings and fixtures demand was quite strong, continuing from a record year in 2021. However, macroeconomic factors began affecting the market in mid-2022; the slowing pace of new construction and repair and remodeling (R&R) activity led to softer product demand that continued into 2023.
Key factors influencing plumbing fittings and fixtures demand:
Softer new construction markets can slow demand for bathroom related products. Toilets, bathroom sinks, and bathtubs have a higher exposure to slow new construction sales than other plumbing fittings and fixtures products. These products are often installed with a new home and possess a longer lifespan than other products such as showerheads and faucets.
Remodeling spending could decelerate more than expected. Remodeling spending is reliant on available cash reserves and cheap credit. Demand could be impacted as cash balances dwindle and loan payments increase. However, many plumbing fittings and fixtures related projects do not require financing and are considered essential repairs. Further, Americans are still likely to continue to invest in their homes as they retain record home equity from the recent scale of home appreciation generated over the past decade.


Plumbing fittings and fixtures supply constraints and raw material prices have improved. Manufacturers reported that raw material costs for such materials as copper, zinc, chromium, porcelain started to fall in the second half of 2022 though not yet to pre-pandemic levels. Transportation backlogs and labor shortages are still cited as issues that are normalizing but have improved from late 2021. Even with improving input cost and supply dynamics, manufacturers continue to seek price gains to stay ahead of inflation and the uncertainty that still exists across the supply chain.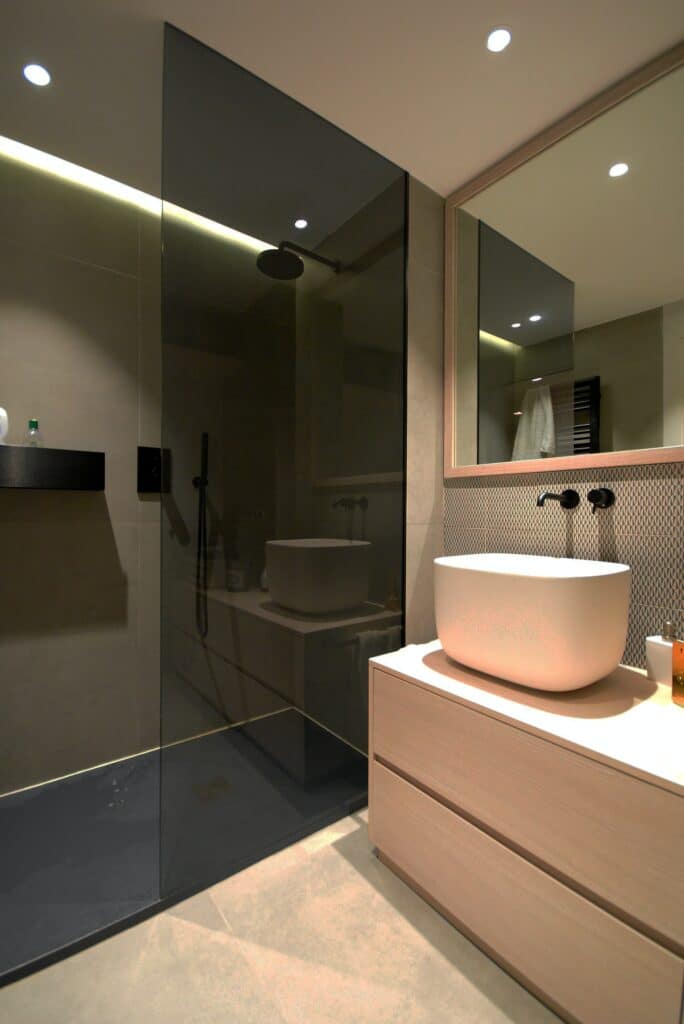 Single Family Construction Will Drive the Market Through 2025
Repair and remodeling (R&R) will outperform new construction in 2023 but lag new construction in 2024–2025. Contraction of new construction demand in 2023 is related to the overall economy slowing and the homebuilding industry producing above capacity for the last two years. New single family starts will drive the market, especially in 2025 with volume growth projected over 10%. By 2024, an environment of declining interest rates should generate renewed interest in post-pandemic home buying.
Faucets Expected to See Above Market-Average Growth
This product category is likely to see pull forward demand from penetration of touchless faucets in the residential environment. Kitchen faucets are the most opportune category where product innovation could make significant volume gains.
Southwest, Southeast, and West Expected to Experience Strongest Annual Growth Through 2025
Growth will be driven by resumption of single-family new construction growth in 2024 and 2025 as homebuilding activity in these regions rebounds from the contraction in 2023. Many homeowners made impulse house purchases in 2020-2022 due to the tightness in the market and are now inclined to repair/remodel as needed to address shortcomings.
Learn more about DemandBuilder® Plumbing Fittings and Fixtures today. For a full demo of our interactive portal or to inquire about the cost to purchase data please email sales@principiaconsulting.com.