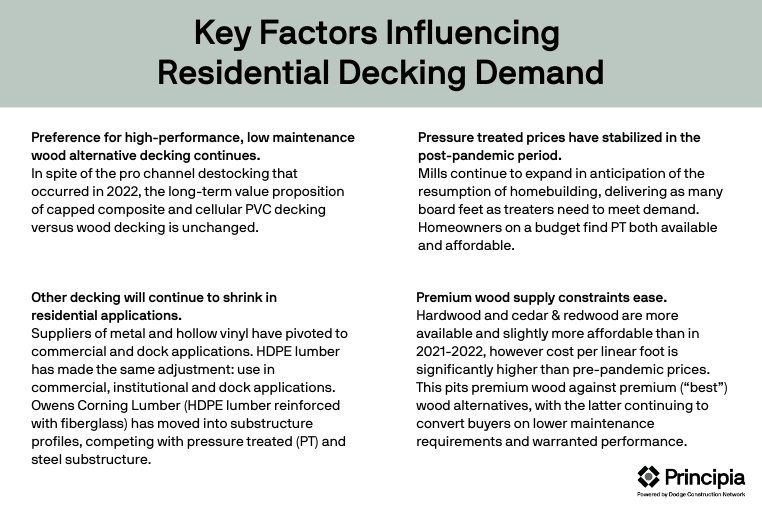 Residential Decking Demand Drivers
Featuring in-depth data and insights backed by primary research – now available in PDF, Excel and our interactive portal.
The United States residential decking market weakened in 2022 due to wood alternative inventory destocking, decelerating repair and remodeling (R&R) growth, and falling new construction demand. Residential decking demand fell from 3.8 billion linear feet valued at $5.2 billion in 2021 to 3.8 billion linear feet valued at $5.2 billion in 2022.
Factors influencing residential decking demand include:
Preference for high-performance, low maintenance wood alternative decking continues. In spite of the pro channel destocking that occurred in 2022, the long-term value proposition of capped composite and cellular PVC decking versus wood decking is unchanged. Twenty-five percent of homeowners who bought a pressure treated deck in 2022 experienced buyer's remorse, with high maintenance requirements the top dis-satisfier.
Other decking will continue to shrink in residential applications. Suppliers of metal and hollow vinyl have pivoted to commercial and dock applications. HDPE lumber has made the same adjustment: use in commercial, institutional and dock applications. Owens Corning Lumber (HDPE lumber reinforced with fiberglass) has moved into substructure profiles, competing with pressure treated (PT) and steel substructure.
Pressure treated prices have stabilized in the post-pandemic period. Mills continue to expand in anticipation of the resumption of homebuilding, delivering as many board feet as treaters need to meet demand. Homeowners on a budget find PT both available and affordable.
Premium wood supply constraints ease. Hardwood and cedar & redwood are more available and slightly more affordable than in 2021-2022, however cost per linear foot is significantly higher than pre-pandemic prices. This pits premium wood against premium ("best") wood alternatives, with the latter continuing to convert buyers on lower maintenance requirements and warranted performance.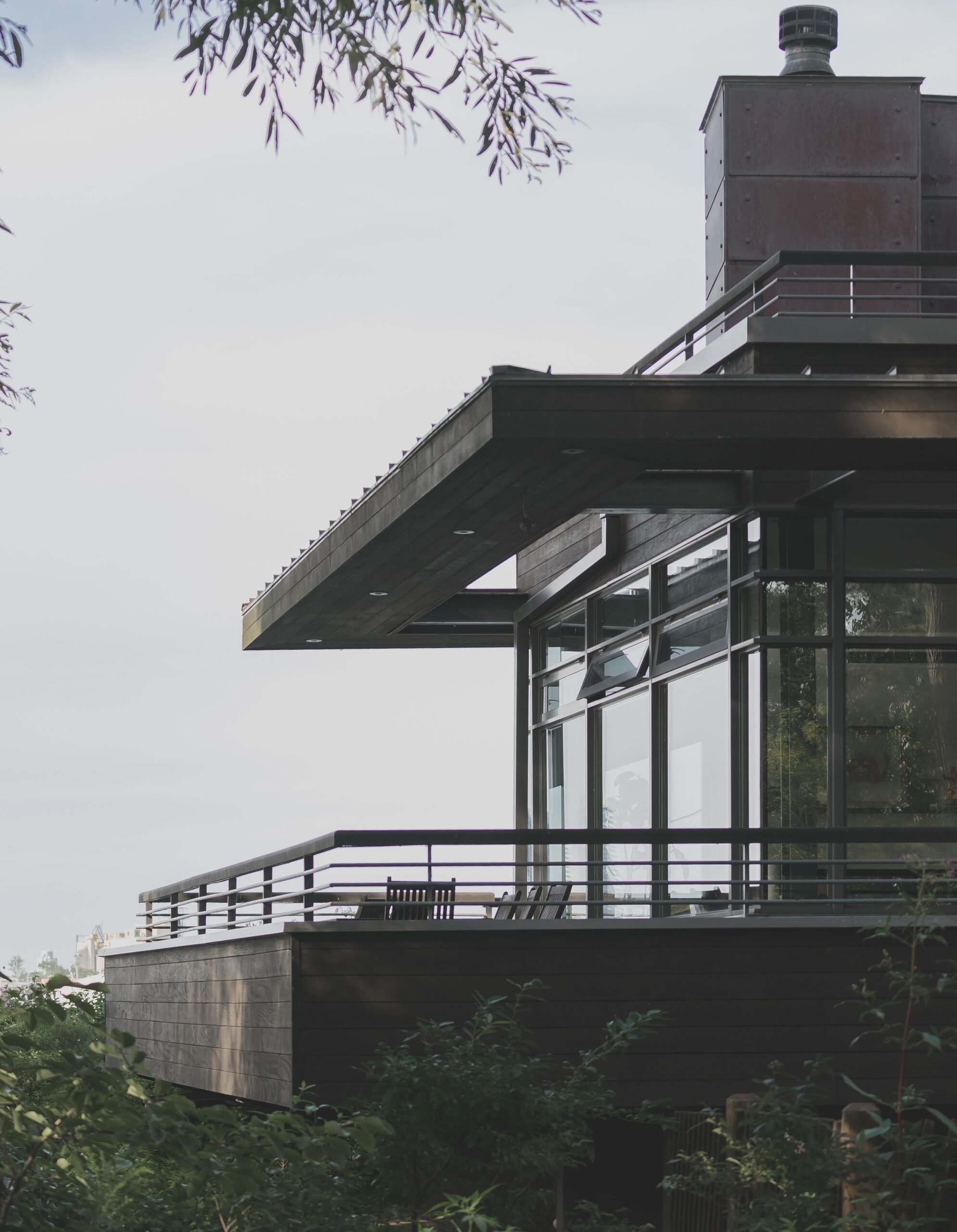 Wood Alternative Demand Forecasted to Lead Growth
Wood alternative demand is forecast to grow 6.2% annually through 2025, compared to wood which is projected to see flat growth after an elevated year in 2022, and other decking which is expected to see double digit decline by volume. Wood share by volume is expected to decrease slightly through 2025, losing to wood alternatives as the period of inventory destocking has passed and a preference for durable, low maintenance products continues to drive homeowner product decision-making.
Southwest Region Leads Decking Demand
Demand in the Southwest, Southeast and West is projected to grow faster than demand in the Midwest and Northeast. Southwest will continue to be decking's fastest growing region, growing more than 2% by volume through 2025.
Learn more about DemandBuilder® Residential Decking today. For a full demo of our interactive portal or to inquire about the cost to purchase data please email sales@principiaconsulting.com.