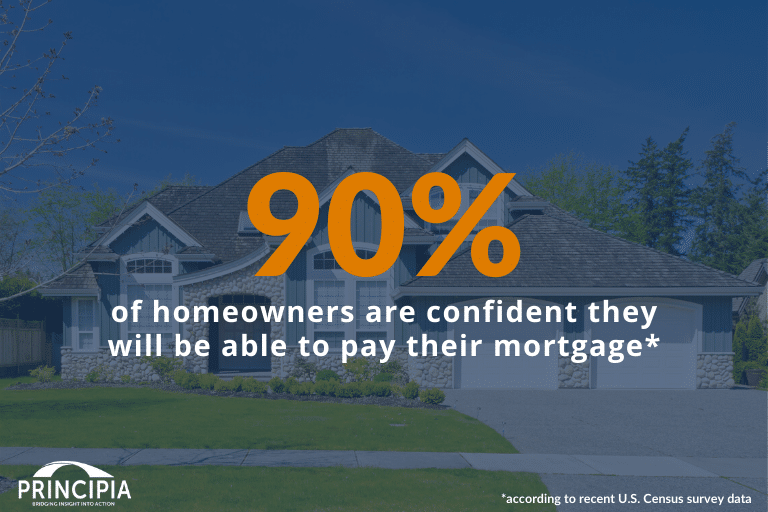 Prior to COVID-19, repair and remodeling expenditures in 2020 were up for the same period in 2019. Then COVID-19 hit hard, with its related impact directly affecting residential construction activity and building products demand.
As more states lift restrictions and the economy reopens, homeowners are reporting higher confidence levels in their financial outlook. According to recent Census survey data from June 4 to 9, 2020, 90% of homeowners surveyed who own their home have high or moderate confidence in their ability to pay next month's mortgage payment.
In comparison, 87% of homeowners surveyed between April 23 and May 5 felt confident in being able to pay their next mortgage payment. Homeowner confidence levels are increasing as the economy has opened up.
What does this mean for building materials? Homeowners— the final consumers of residential building materials— are gaining confidence in their financial security and can be expected to continue discretionary buying activity or possibly pursue discretionary repair and remodeling (R&R) projects.
Principia will be releasing an updated demand forecast in June 2020, which includes details on repair and remodeling (R&R) demand for building materials. The updated forecast also evaluates the impact of COVID-19 on both new construction and R&R. This information is available to purchase in three product offerings designed to meet your specific needs: Product Demand Snapshot, DemandBuilder®, and BuilderSeries®.
Contact Principia today for more information about these products and which option best suits your needs for market intelligence.