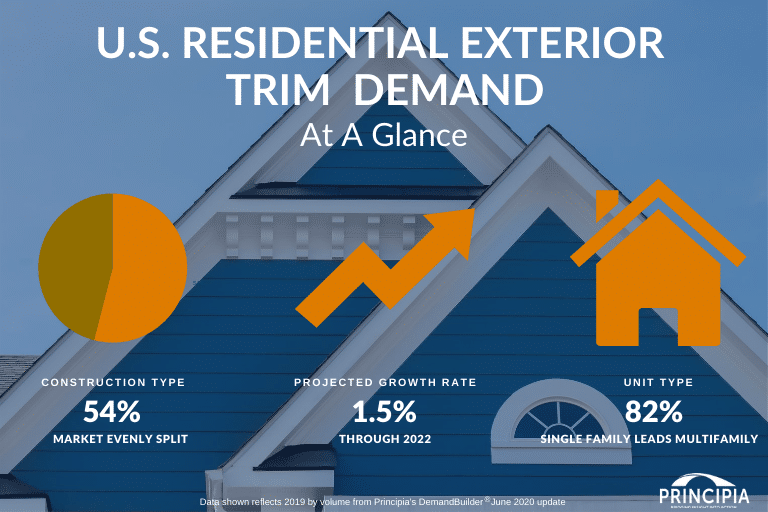 Homeownership invokes a sense of pride and a desire to make the home fit a personality and lifestyle. Exterior trim may seem like an afterthought, but the latest product offerings provide a range of choices to create a more personal touch to the home.
While wood still accounts for the bulk of the market, wood alternatives including engineered wood, fiber cement, and cellular PVC are delivering the authenticity and product durability sought by homeowners. The market is evenly split between new construction and remodel & repair, with most of the gains in new construction coming from the South and West.
On the R&R side, a recent Principia homeowner survey found that more than one in four cited aesthetic reasons for replacing their exterior trim, with trim able to provide a uniquely different exterior look at limited additional cost. The increased use of color allows the homeowner's personal tastes to shine through, using a variety of trim packages to create welcoming entry spaces, wider flat trim for window surrounds to create an elegant style, and textures that provide the natural look of wood or a sleek modern design with a smooth surface.
Homeowners are also looking for exterior building materials that are durable and offer low maintenance. This continuing trend favors wood alternatives which provide greater durability and longer life. Products with high durability and low maintenance minimize the cost and time demanded from homeowners to keep up with their homes and is proving to justify the initial price premium.