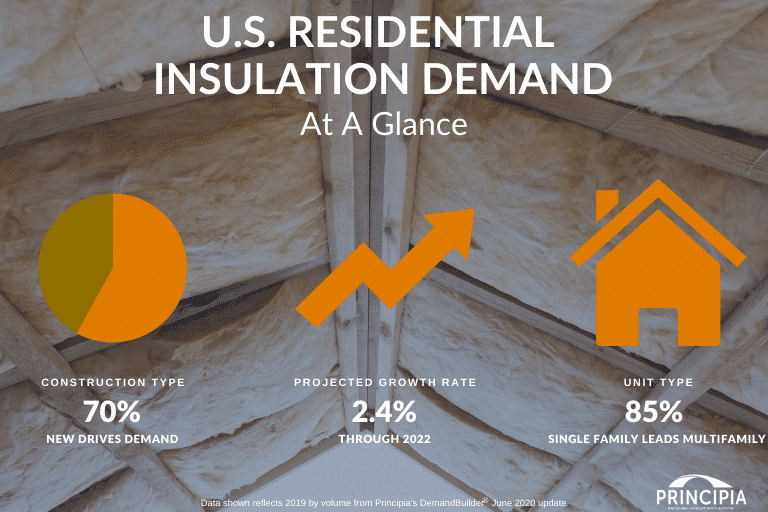 New residential construction is critical to insulation demand. Demand for new homes is outstripping supply and new residential construction continued at an expected pace in all but five states during COVID-19's shutdown as homebuilders rushed to complete deliveries ahead of anticipated supply chain disruptions.
DIYers also accelerated insulation projects as the pandemic further heightened the importance of healthier, more energy-efficient homes especially ahead of the dog days of summer. Homeowners with time for supercharged spring cleaning of attic space and remodeling projects like complete basement refinishing made their new spaces more livable with insulation. Surging demand in residential insulation late in the second quarter caused sales to jump at big box, forcing suppliers which had slowed fiberglass production to restart lines at full or near-full capacity late in the quarter.
Homeowners value healthier, more comfortable living space and are investing in insulation to better control their environment and save energy costs.