Smart door technology is gaining momentum in the United States residential doors market as smart home technology advances and homeowner adoption spreads. Recent signs of industry advancements include Masonite's partnership with Ring and Yale to offer integrated smart door technology in its residential doors and LG's introduction of its door of the future, ThinQ, complete with biometrics and built-in video displays.
Tech-savvy homeowners appreciate the security and convenience of smart doors with features such as touch-free opening, remote locking, and the ability to manage and control entry remotely through Internet of Things connectivity. The benefits are starting to outweigh the barriers to adoption such as cost and the lack of built-in integration with smart home platforms. Smart door adoption will likely follow the same curve as smart home adoption as technology advances and becomes less expensive, and as more manufacturers provide cost-effective, integrated options.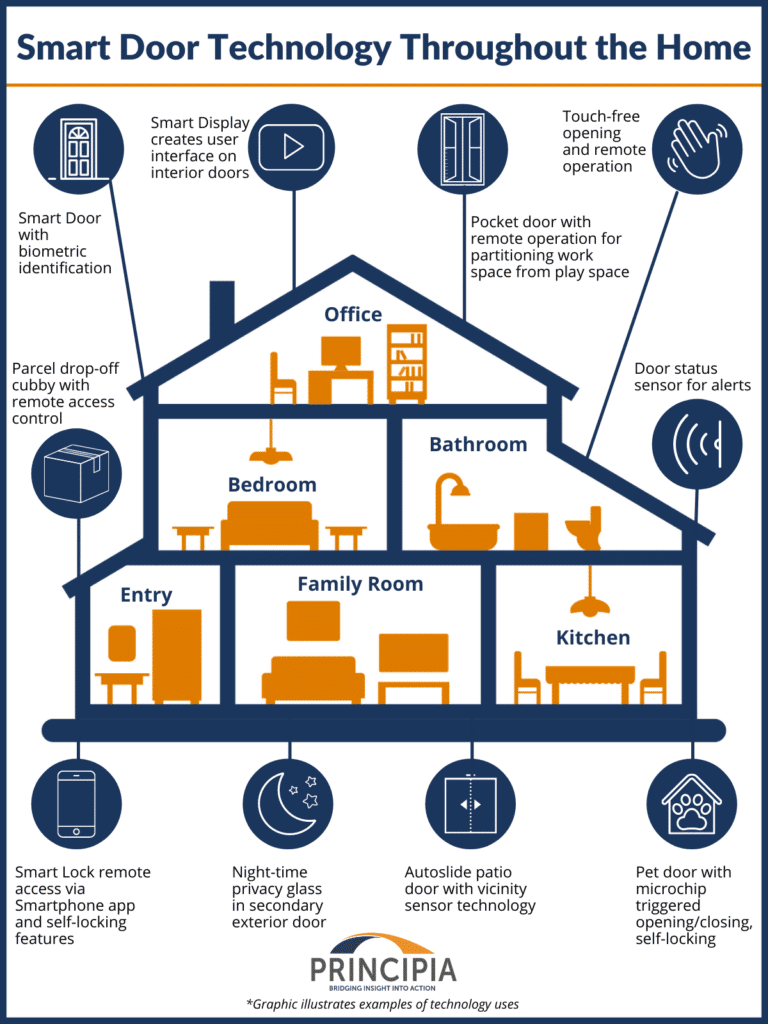 The residential door market is entering an era of smart doors and manufacturers should be thinking about product innovation and how they can sell affordable offerings that are fully integrated with smart home technology to encourage quicker adoption.
Contact us today to learn how Principia's voice of customer research products and residential door demand data can help manufacturers navigate the future of the doors market.