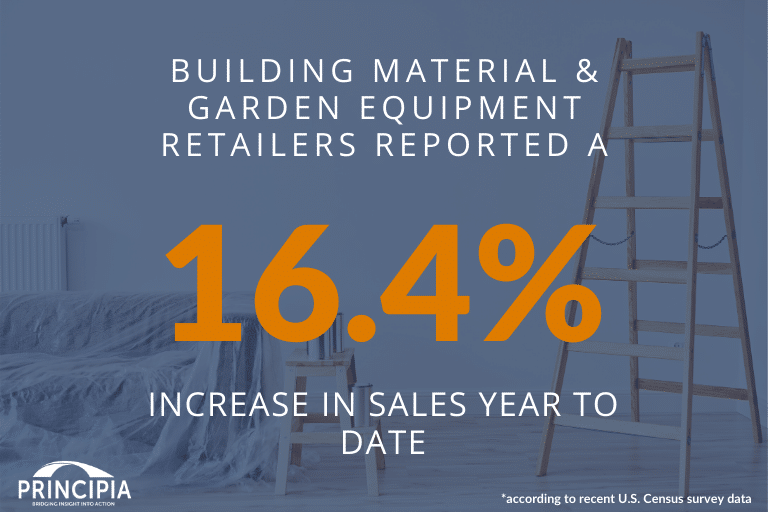 The COVID-19 pandemic has affected businesses across the United States. Stay-at-Home and Shelter-in-Place restrictions primarily impacted businesses that were deemed "non-essential".
Building material and garden equipment dealers—a market that includes The Home Depot, Lowe's, Menards, and hardware stores—reported a 16.4% sales increase in May 2020 compared to May 2019. Sales of $36 billion for May is the largest seasonally adjusted monthly retail sales number posted in this market segment since May 2006. The data indicates that DIY repair and remodel projects never stopped—and in fact, may have accelerated as homeowners used their time at home during the pandemic to work on home improvement projects.
Principia will be releasing an updated demand forecast in June 2020, which includes details on repair and remodeling (R&R) demand for building materials. The updated forecast also evaluates the impact of COVID-19 on both new construction and R&R. This information is available to purchase in three product offerings designed to meet your specific needs: Product Demand Snapshot, DemandBuilder®, and BuilderSeries®.
Contact Principia today for more information about these products and which option best suits your needs for market intelligence.