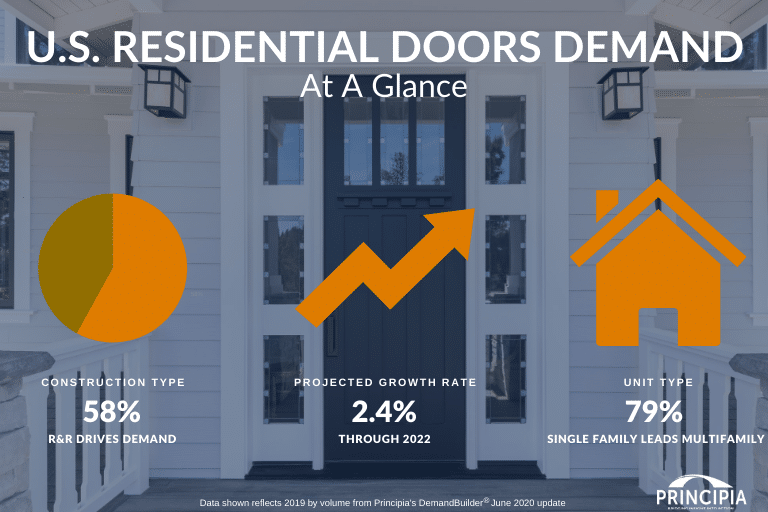 U.S. residential door demand is projected is grow at a modest rate through 2022, spanning entry, interior, and patio doors. Overall, demand originates slightly more from the R&R market with interior doors much more concentrated in new construction and exterior and patio doors heavier in R&R.
People are spending more time at home in the wake of COVID-19 as social distancing and working from home have become commonplace. These behavior changes will lead to increased spending on home improvements to create a new and different living environment. Patio doors and big folding doors are expected to benefit as a critical element transitioning indoor space with outdoor living. Interior door demand should get a boost as home designers rethink the open floor plan to create flex space, privacy, and even provide sound control.
Single family dwelling units account for the lion's share of door demand and single-family demand is expected to outpace growth in the multifamily market through 2022. Americans are fleeing city centers harder hit by COVID-19—where multifamily dwelling units tend to be concentrated—and seeking out areas of lower population density and accelerating their plans to buy a home. They will now be more likely to choose single family units— a tailwind for building products like doors, with more interior doors in single family units than multifamily as well as more elaborate entry doors.