Download Your Tear Sheet Today!
Please fill out the form to download the tear sheet.
Acquisitions represent opportunities to create new levels of value, but there are pitfalls in the process that Principia can help you avoid. We help you see the target company in specific ways that lead to realizing value. Our primary research updates, validates and enhances your existing information and assumptions.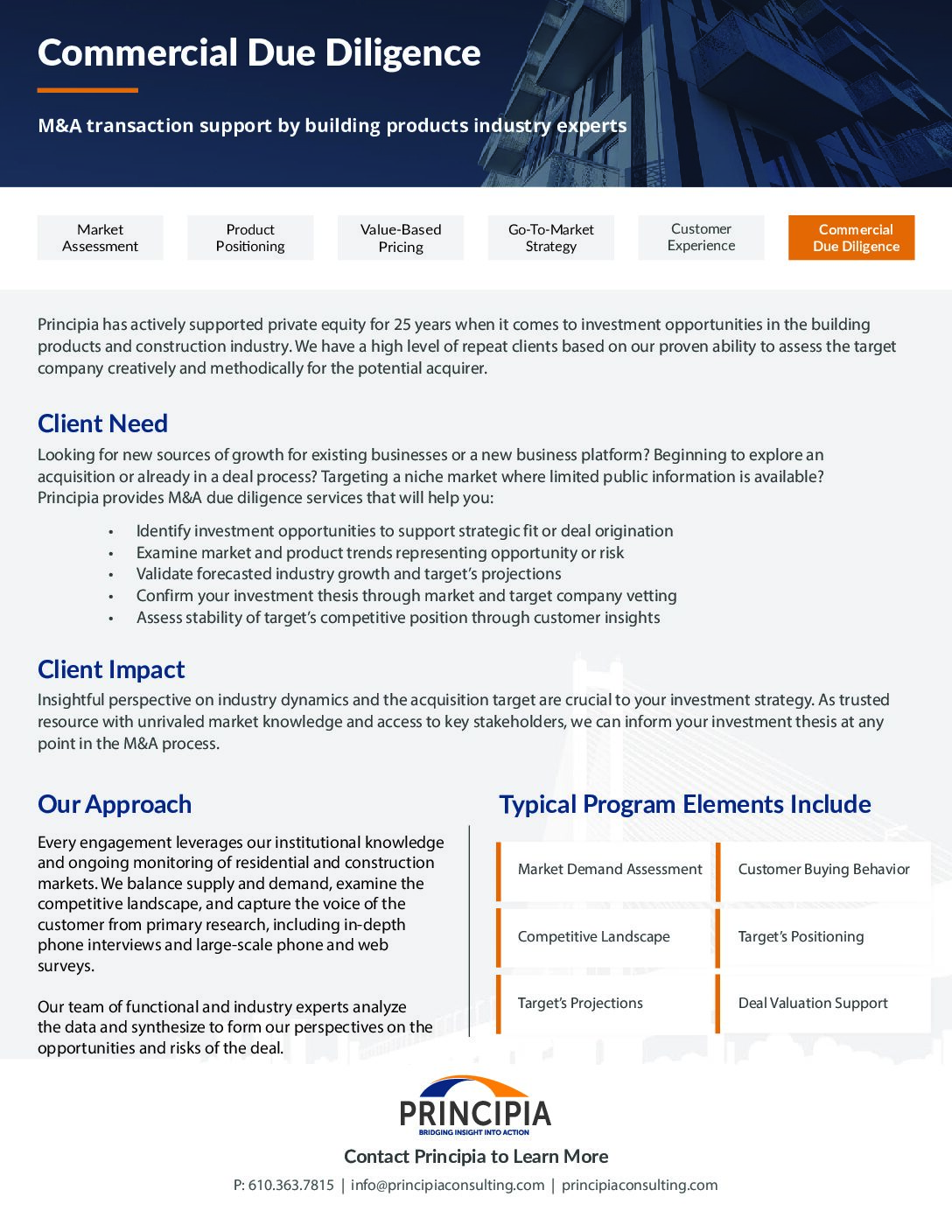 The building material and construction industry's most trusted source for market information and insights.